Sales Trainer Wayne Sutton Unveils Neuroscience-Powered Persuasion Techniques in Exclusive Newsletter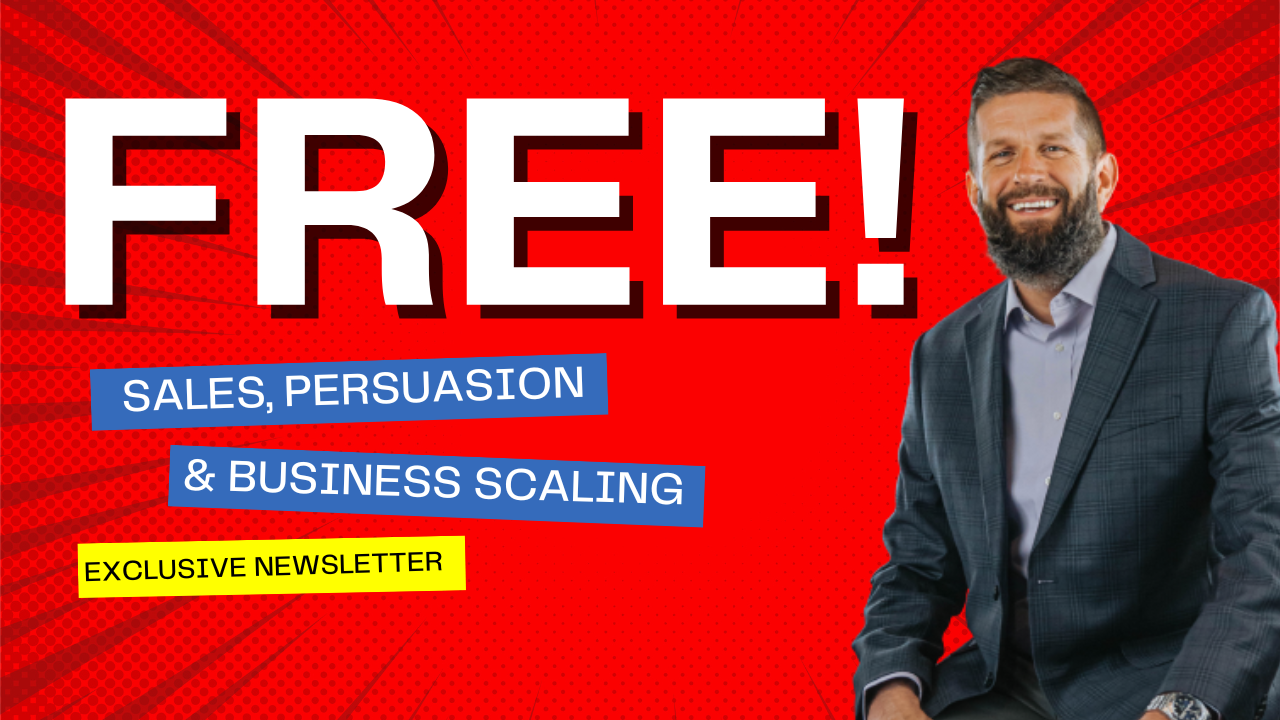 FOR IMMEDIATE RELEASE
Sales Trainer Wayne Sutton Unveils Neuroscience-Powered Persuasion Techniques in Exclusive Free Newsletter
Nationwide, October 9, 2023 (
USANews.com
) – Renowned sales trainer and persuasion expert Wayne Sutton is revolutionizing the sales industry by introducing cutting-edge neuroscience and behavioral psychology techniques. Wayne has recently launched this groundbreaking training exclusively through his LinkedIn newsletter, providing sales professionals with the tools they need to transition from outdated sales tactics to modern, effective persuasion strategies.
In today's rapidly evolving business landscape, traditional sales techniques are no longer as effective as they once were. Recognizing this need for change, Wayne Sutton has dedicated his career to studying the intricacies of human behavior and the science behind persuasion. By incorporating insights from neuroscience and behavioral psychology, Wayne has developed a unique approach that empowers sales professionals to connect with their clients on a deeper level and achieve remarkable results.
Through his exclusive LinkedIn newsletter, 'Secrets of Selling & Scaling", Wayne Sutton is sharing his expertise and unveiling the secrets of
sales success
. Subscribers will gain access to invaluable knowledge and practical techniques that can be immediately implemented in their sales strategies. Wayne's newsletter is designed to equip sales professionals with the tools they need to adapt to the ever-changing marketplace and stay ahead of the competition.
"I am thrilled to be able to share my neuroscience-powered persuasion techniques with sales professionals around the world,"
said Wayne Sutton.
"By understanding the science behind human decision-making and behavior, sales professionals can build stronger connections with their clients and achieve greater success in their careers."
To subscribe to Wayne Sutton's free newsletter and gain access to the secrets of sales success, visit
www.salessecretsnewsletter.com
. Subscribers will receive regular updates, exclusive content, and practical tips that will transform their sales approach and drive exceptional results.
About Wayne Sutton:
Wayne Sutton is a highly respected sales trainer and persuasion expert with a passion for helping sales professionals achieve their full potential. With over 15 years of experience in the industry, Wayne has developed a deep understanding of human behavior and the
science of persuasion
. He has trained thousands of sales professionals worldwide and is known for his dynamic and engaging teaching style. Wayne is committed to empowering sales professionals with the knowledge and skills they need to excel in today's competitive marketplace.