FoodCravr: The Ultimate Food Directory that Connects Food Businesses and Food Enthusiasts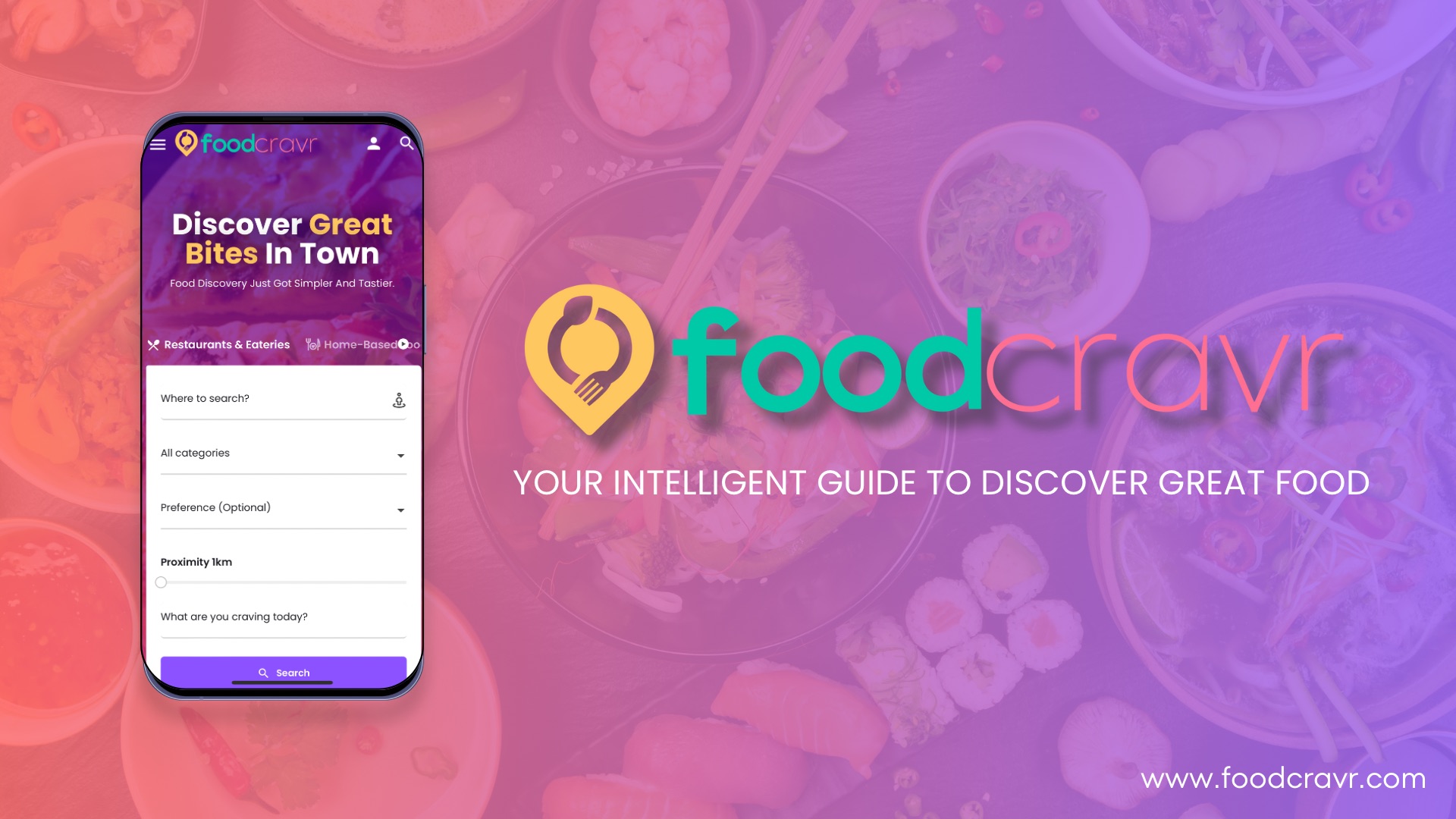 FOR IMMEDIATE RELEASE
FoodCravr: The Ultimate Food Directory that Connects Food Businesses and Food Enthusiasts


SINGAPORE, September 27, 2023 (USANews.com) – FoodCravr is thrilled to announce the launch of its innovative food directory, revolutionizing the way food businesses and users connect. With its cutting-edge platform and a plethora of exciting features, FoodCravr is set to become the go-to resource for culinary enthusiasts and food establishments alike, providing unrivaled benefits to both sides of the equation.
In today's fiercely competitive culinary landscape, FoodCravr aims to empower food businesses by maximizing their exposure and connecting them with a broader audience. By joining FoodCravr, restaurants, cafes, food trucks, and other gastronomic ventures gain access to an exceptional platform that showcases their specialties, promotions, and offerings to a targeted and engaged user base.
Here are some key benefits for food businesses:
1. Amplify Visibility: FoodCravr provides food businesses with an optimized platform to capture the attention of potential customers, significantly expanding their reach and increasing footfall. With its user-friendly interface and powerful search engine, FoodCravr ensures that users easily discover and explore exciting dining options in their area.
2. Brand Enhancement: FoodCravr allows businesses to create dedicated profile pages, establishing a captivating online presence that reflects their unique brand identity, cuisine, ambiance, and values. This enhances the business's credibility and fosters a deeper connection with the target audience.
3. Comprehensive Listings: FoodCravr enables businesses to create detailed listings that highlight their culinary creations and offerings. Complete with enticing images, menus, opening hours, and contact information, these listings allow users to make informed decisions and discover new and exciting dining options.
4. Seamless Marketing Tools: With FoodCravr's user-friendly interface, businesses can effortlessly share updates, offers, events, and exclusive promotions. This fosters customer engagement and retention, ensuring that businesses can effectively communicate with their target audience.
5. Reputation Management: FoodCravr's review system enables businesses to gather honest feedback and valuable insights from customers. This fosters an environment of continuous improvement, allowing businesses to refine their offerings and build stronger relationships based on trust and customer satisfaction.
FoodCravr also provides a wealth of benefits for food enthusiasts who are passionate about exploring the world of dining and seeking exceptional culinary experiences.
Here are the advantages for users:
1. Comprehensive Search: FoodCravr features an intuitive search engine that allows users to find restaurants, cafes, food trucks, and more. Users can filter their search based on location, cuisine, price range, and user reviews. This ensures that users find the perfect dining establishment to suit their preferences.
2. Personalized Recommendations: With FoodCravr's curated lists and personalized recommendations, users can explore and discover exciting new food spots. Crafted by food critics, local experts, and fellow food enthusiasts, these recommendations ensure that users never miss out on hidden gems and popular food spots.
3. Real-Time Updates: FoodCravr keeps users informed about the latest restaurant openings, special events, seasonal menus, and exclusive offers. This ensures that users can stay updated and plan their dining experiences accordingly.
4. User Reviews and Ratings: FoodCravr's community-driven reviews and ratings allow users to make educated choices and discover highly-acclaimed venues. Users can also contribute their own valuable feedback to the vibrant food-loving community, fostering a sense of community and trust.
5. Convenient Features: FoodCravr offers a range of convenient features to enhance the overall food exploration process. Users can bookmark their favorite places, make reservations, order takeout or delivery, and share their dining experiences on social media platforms. These features simplify the process of discovering and enjoying exceptional dining experiences.
FoodCravr's user-centric approach and commitment to quality create a thriving ecosystem that seamlessly connects food businesses and passionate users. With an emphasis on seamless user experience, FoodCravr aims to provide a platform that goes beyond traditional food directories.
"We believe that food brings people together, and our vision is to create a community of food businesses and food enthusiasts that foster a deeper appreciation for culinary experiences," said the FoodCravr team.
"By connecting businesses with their target market and providing users with a powerful tool to explore and discover new dining opportunities, we hope to enhance the overall food ecosystem and bring joy to both businesses and enthusiasts."
Whether you are a food establishment seeking enhanced visibility and growth or an enthusiastic foodie on the hunt for the ultimate culinary delight, FoodCravr is your ultimate ally. It aims to forge meaningful connections and enable users to discover exceptional dining experiences.
For more information, please visit their website at https://foodcravr.com.
About FoodCravr FoodCravr is a unique food directory based in Singapore, dedicated to easing the search for food enthusiasts. Listing both physical eateries and home-based food businesses, the platform provides a comprehensive and user-friendly way for users to find, remember, and support their favorite eateries across the city.
Contact Info
Company Name: FoodCravr
Contact Name: FoodCravr
Company Email: [email protected]
Country: Singapore
Website: https://foodcravr.com
###