Introducing Scalp Art Clinic: Elevating Scalp Micropigmentation in Essex, England
Essex, August 31, 2023 (
USANews.com
) –
Ollie Young
, a prominent figure in the field of scalp micropigmentation, proudly announces the grand opening of his latest venture –
Scalp Art Clinic in Essex, England
. With a deep-rooted commitment to transforming lives through innovative aesthetic solutions, Ollie Young brings his expertise and passion to the forefront of the SMP industry with this pioneering clinic. Scalp micropigmentation, an innovative technique that replicates the appearance of real hair follicles, has been rapidly gaining popularity as a non-invasive solution for hair loss and hair thinning.
Ollie Young, known for his exceptional skills and dedication to his clients, has established himself as a leading scalp micropigmentation consultant in the UK. His expertise has now culminated in the launch of the Scalp Art Clinic, which promises to set new standards in the realm of hair restoration.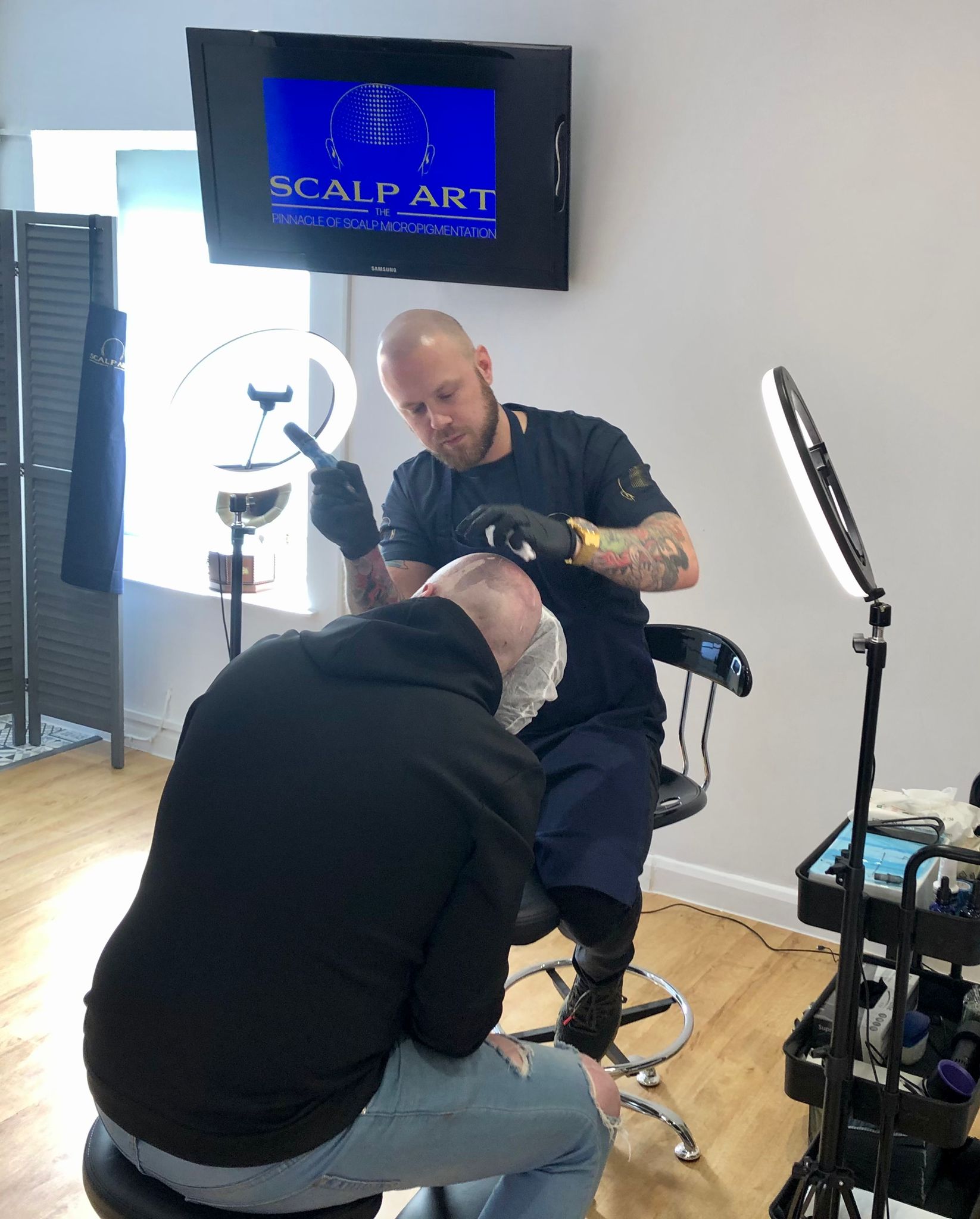 Scalp Art Clinic is set to redefine the landscape of scalp micropigmentation in Essex and beyond. The clinic boasts state-of-the-art facilities, a team of highly trained experts, and a client-centric approach that places individual needs and comfort at the forefront.
With a keen eye for detail and an artistic touch, Ollie Young and his team at Scalp Art Clinic pledge to deliver results that are both natural-looking and transformative. Ollie Young's journey in scalp micropigmentation has been marked by a passion for helping individuals regain their confidence and self-esteem. His clinic's mission is to empower clients by providing a tailored experience that addresses their unique concerns and desires.
Whether it's recreating a hairline, adding density to thinning hair, or covering scars, Scalp Art Clinic's personalized solutions are set to make a lasting impact.
"I am thrilled to unveil the Scalp Art Clinic, a culmination of years of dedication and a commitment to innovation in scalp micropigmentation," Ollie Young commented. "Our clinic is not just a place for procedures; it's a haven where individuals can embark on a journey of transformation, both in terms of appearance and self-assurance."
The launch of Scalp Art Clinic introduces a new chapter in the world of scalp micropigmentation, underlining Ollie Young's vision to empower individuals with a renewed sense of confidence and style. For more information about Scalp Art Clinic and to book a consultation, please visit
www.scalpartclinic.co.uk
.
About Scalp Art Clinic:
Scalp Art Clinic is a leading scalp micropigmentation clinic in Essex, England. Led by Ollie Young, a renowned scalp micropigmentation consultant, the clinic offers innovative solutions for hair loss and hair thinning. With a client-centric approach and a team of highly trained experts, Scalp Art Clinic aims to deliver natural-looking and transformative results. For more information, visit
www.scalpartclinic.co.uk
.
###