FOR IMMEDIATE RELEASE
570Remodeling: Making Homes in Wilkes-Barre Shine!
Wilkes-Barre, PA, August 27, 2023 (
USANews.com
) – Get ready, Wilkes-Barre, because there's a new sheriff in town when it comes to home renovations!
Introducing
570Remodeling
, the local hero that's here to give your home a fabulous makeover. Tired kitchens? Outdated bathrooms? We've got you covered!
Founded by a group of passionate home renovation enthusiasts, 570Remodeling is on a mission to sprinkle a little magic over homes across Wilkes-Barre and its neighboring cities.
"We believe every home tells a story"
says the founder, Jorge. "Our job is to make that story a bestseller!"
What's the 570Remodeling Magic Potion?
Our secret sauce is simple: quality craftsmanship blended with a sprinkle of creativity and a dash of fun. With services that range from spicing up kitchens, turning bathrooms into personal spas, to setting up outdoor decks perfect for those summer BBQs, 570Remodeling guarantees a makeover you'll love.
We're More Local than Your Favorite Diner!
One of the best things about us? We're rooted right here, serving not just Wilkes-Barre, but also the good folks in Kingston, Nanticoke, Pittston, and beyond. "We're not just a business, we're your neighbors. And who better to trust with your home than a neighbor?" adds Jorge.
Let's Get the Party Started!
To celebrate our grand opening, 570Remodeling is offering a special discount of 10% off for the first ten bookings this month! So, if your home is crying out for a little TLC, now's the time to act.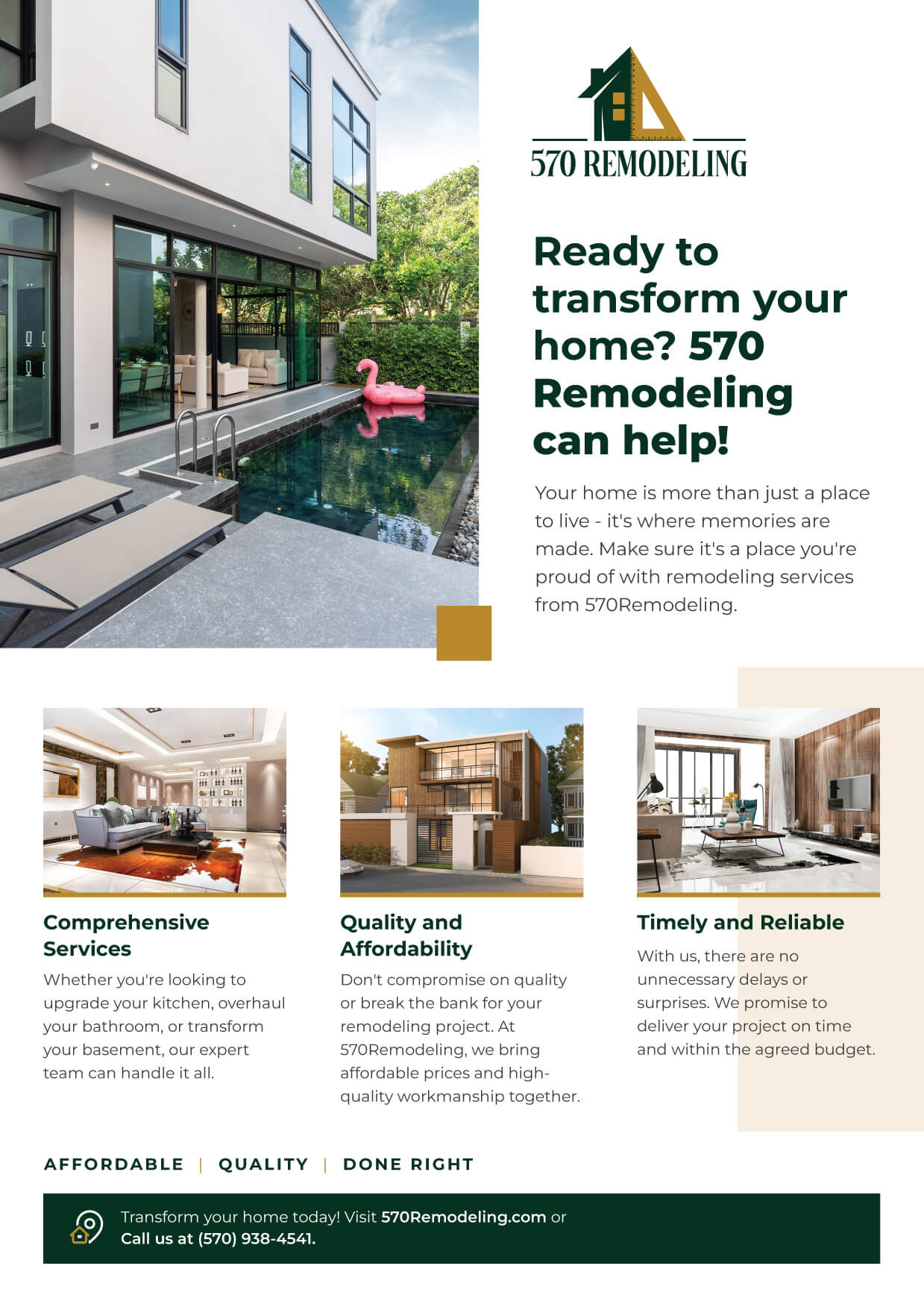 For more information or to book your next home transformation journey, visit us at
570remodeling.com
or ring at (570) 938-4541.
About 570Remodeling
570Remodeling is a Wilkes-Barre based home renovation company passionate about turning houses into beautiful luxurious homes. Offering a range of services, from basement to roof replacement, the team brings creativity, craftsmanship, and a touch of fun to every project.
Contact:
Jorge Carcamo,
Phone: (570) 938-4541
Email:
[email protected]
Website:
https://570remodeling.com/
###