Kyler Ferris Lists Southern Charm That Meets Modern Luxury at 257 Marble Garden Ln. in Conroe, Texas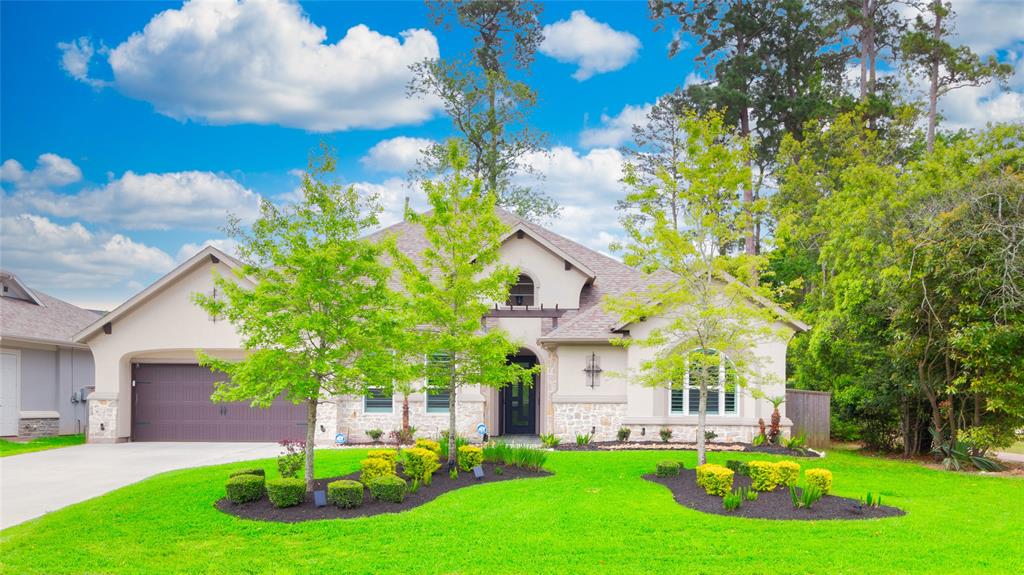 Renowned real estate agent Kyler Ferris, of Ferris Realty, has unveiled an exceptional opportunity for discerning homebuyers seeking a harmonious blend of opulence and convenience. The exquisite 1-story Drees Custom Home at 257 Marble Garden Ln, nestled on a sprawling 65ft corner lot in the heart of Grand Central Park, has been listed as a true testament to luxury living.

This remarkable home beckons with its meticulous design, offering not only aesthetic allure but also the ease of single-story living. With 4 well-appointed bedrooms, the residence ensures ample space for both relaxation and entertainment. As one steps through the inviting entrance, a private office and a formal dining room present themselves, setting the tone for elegance and sophistication.

Highlighting its commitment to indulgence, the dining room reveals a breathtaking wine closet adorned with two wine chillers – a masterpiece designed for hosting and celebrating life's moments. This feature elevates the art of entertaining to new heights, providing a striking focal point that leaves a lasting impression.

The heart of the home, where culinary delights and warm camaraderie converge, is the island kitchen. Seamlessly flowing into the cozy breakfast room and family room, the kitchen is a chef's haven. The exposed wood ceiling beams infuse the space with a sense of intimacy, while top-of-the-line appliances, elegant granite countertops, and abundant storage cater to both functionality and style. A custom vent hood stands as a testament to the attention to detail lavished upon this space, sure to captivate the imagination of any cooking enthusiast.

The owner's retreat is a sanctuary of luxury, boasting a generous layout and a spa-like en-suite bathroom that embodies indulgence. Three additional bedrooms and a media room further enhance the home's entertainment options, providing endless possibilities for relaxation and socializing.

Beyond the confines of this magnificent home lies the splendor of Grand Central Park. As residents of 257 Marble Garden Ln, one gains access to a plethora of amenities that exemplify the art of fine living. A resort-style pool, a playground, a state-of-the-art fitness center, scenic trails, and exceptional dining are just a glimpse of what this community has to offer.

Kyler Ferris, known for his expertise in curating unparalleled real estate experiences, invites prospective homeowners to explore this remarkable offering. With 257 Marble Garden Ln, he presents not just a residence, but a lifestyle that seamlessly fuses luxury with practicality.
For more information and to schedule viewings, interested parties are encouraged to reach out to Kyler Ferris and his team at Ferris Realty. This home, nestled within the charming environs of Conroe, Texas, stands as a testament to the pinnacle of refined living.
CONTACT:
E: [email protected]
P: (512) 573-6990
A: 1135 GRAND CENTRAL PARKWAY SUITE 318 CONROE TEXAS, 77304