Jennifer Robinson Presents a Breathtaking Waterfront Haven: 5 Dunbar Creek PT, St. Simon Island, Georgia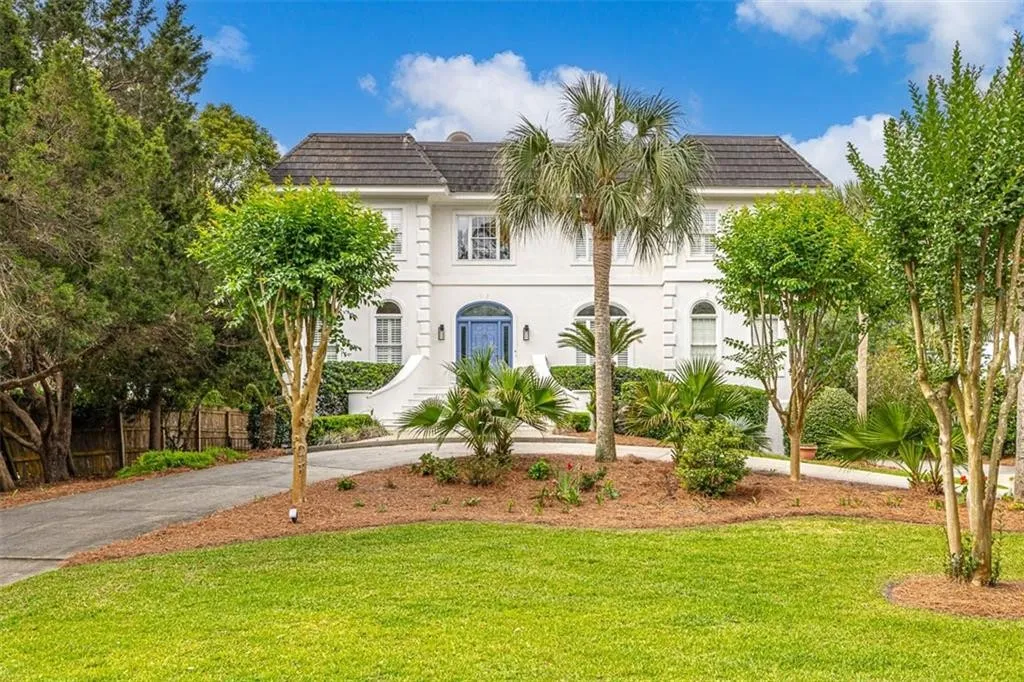 Jennifer Robinson Presents a Breathtaking Waterfront Haven: 5 Dunbar Creek PT, St. Simon Island, Georgia

Renowned real estate agent Jennifer Robinson, at the helm of Robinson Coastal Real Estate, has unveiled a coastal paradise that redefines luxury living. Nestled in the coveted address of 5 Dunbar Creek PT, St. Simons Island, this exceptional residence offers an unparalleled blend of captivating views, thoughtful design, and prime location.
Perched on the edge of panoramic deep waters and sprawling marshes, this stunning property is more than a home—it's an escape into nature's grandeur. From the moment you step inside, the vistas command attention, transforming each room into a canvas of natural beauty. As the sun descends, the horizon comes alive with hues that only Mother Nature could craft.
Spanning over 4100 square feet, the main floor of this residence offers an array of living spaces meticulously designed to capture the surrounding vistas. A study, formal dining room, laundry room, and a well-appointed kitchen with an island and breakfast area set the stage for a life of comfort and functionality. The oversized den with a sitting area and the primary suite with walk-in closets and a lavish bathroom provide retreats of elegance and relaxation.
The allure of the outdoors seamlessly merges with the interior, with multiple spaces inviting you to bask in the serenity of your surroundings. A screened porch off the breakfast area and a sunning deck off the great room promise moments of tranquility while soaking in the sights and sounds of the coastal environment.
Descend a few steps to find a private walkway leading to your very own dock, complete with electricity and water connections. This deep-water access is a gateway to endless aquatic adventures and soul-soothing moments by the water's edge.
The second floor of the home unveils four guest bedrooms, a den, two baths, and an additional game room/study. An expansive open deck on this level invites you to embrace gentle breezes and panoramic views.
Practicality meets peace of mind with an oversized 3-car garage at the ground level, accompanied by additional storage space. The house also boasts a whole-house gas generator, ensuring uninterrupted comfort in the event of power loss.
The property's perfect mid-island location offers a harmonious blend of seclusion and convenience. Embrace the best of both worlds with deep water frontage coupled with easy access to shopping and restaurants.
Jennifer Robinson's dedication to offering extraordinary real estate experiences shines in this exquisite offering. 5 Dunbar Creek PT stands as a testament to her commitment to connecting buyers with homes that transcend the ordinary.
For inquiries and viewings, interested parties are encouraged to reach out to Jennifer Robinson and her team at Robinson Coastal Real Estate. Don't miss the opportunity to experience the captivating allure of this remarkable coastal sanctuary.
Contact:
Jennifer Robinson Robinson Coastal Real Estate
Phone: (912) 223-1974
Email: [email protected]
Website: http://www.stsimons-realestate.com