The New TruFaves App Revolutionizes the Way Consumers Find Trustworthy Recommendations Amidst Information Overload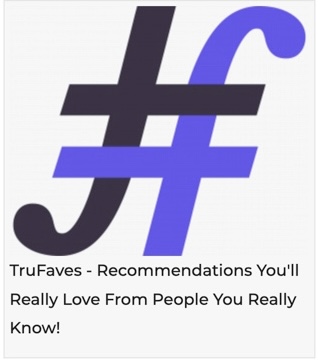 FOR IMMEDIATE RELEASE:
The New TruFaves App Revolutionizes the Way Consumers Find Trustworthy Recommendations Amidst Information Overload and Fake Reviews
Philadelphia, PA, August 1, 2023 (USANews.com) – Are you tired of sifting through countless online reviews, only to be left more confused? Or have you been burned by fake reviews and paid posts saying a product is amazing when it's really a waste of money? Enter TruFaves, the groundbreaking app set to change the way consumers make decisions and find reliable information.
"The best recommendations come from people you know and trust in real life," Founder of the app Ali Gorman said.
TruFaves goes beyond merely offering recommendations. It streamlines the process of finding reliable information from your most trusted sources, rescuing users from the daunting task of analyzing hundreds of reviews and complaints. Imagine planning a trip to San Diego without drowning in research – instead, directly consult a friend living there, who has all their favorite spots conveniently saved on TruFaves.
The app's privacy-centric approach also ensures users can comfortably seek advice with their trusted circles. Unlike other platforms with thousands of "friends," TruFaves promotes more intimate connections, allowing users to share more personal preferences without blasting out private details about their life.
"We recognize that certain recommendations are best kept within a close-knit group, especially when seeking advice on sensitive matters such as family or health issues," Gorman said. "TruFaves caters to this need for privacy and fosters genuine interactions."
Transparency and authenticity are at the core of TruFaves' philosophy. The app takes a firm stance against influencer culture, refusing kickbacks or paid endorsements. This commitment ensures that all recommendations remain unbiased and true to users' experience. The app also plans to introduce a feature that allows users to nominate trusted friends as "category gurus" based on exceptional recommendations.
TruFaves boasts an extensive range of categories, including Beauty, Fitness, Health Services, Books, Podcasts, Restaurants & Entertainment, Travel, and Home Services. Some of the faves are location-specific but not all. The app recognizes people have personal connections all over the world now.
Despite being an early-stage startup, TruFaves has already garnered several thousand users. Available for download on both iOS and Android devices, the app aims to be the go-to platform for people seeking reliable advice and genuine connections.
To learn more about TruFaves, and embark on a journey of trustworthy recommendations, visit: www.trufaves.com.
Contact:
Ali Gorman, Founder of the TruFaves app
[email protected]
(517) 230-5420
Note to Editors: High-resolution images and additional information are available upon request. For media inquiries, contact information is above.
###