Discover the Sweet Spot of Love, Sex, and Business in The Orgasmic Entrepreneur – A Provocative Guide to Success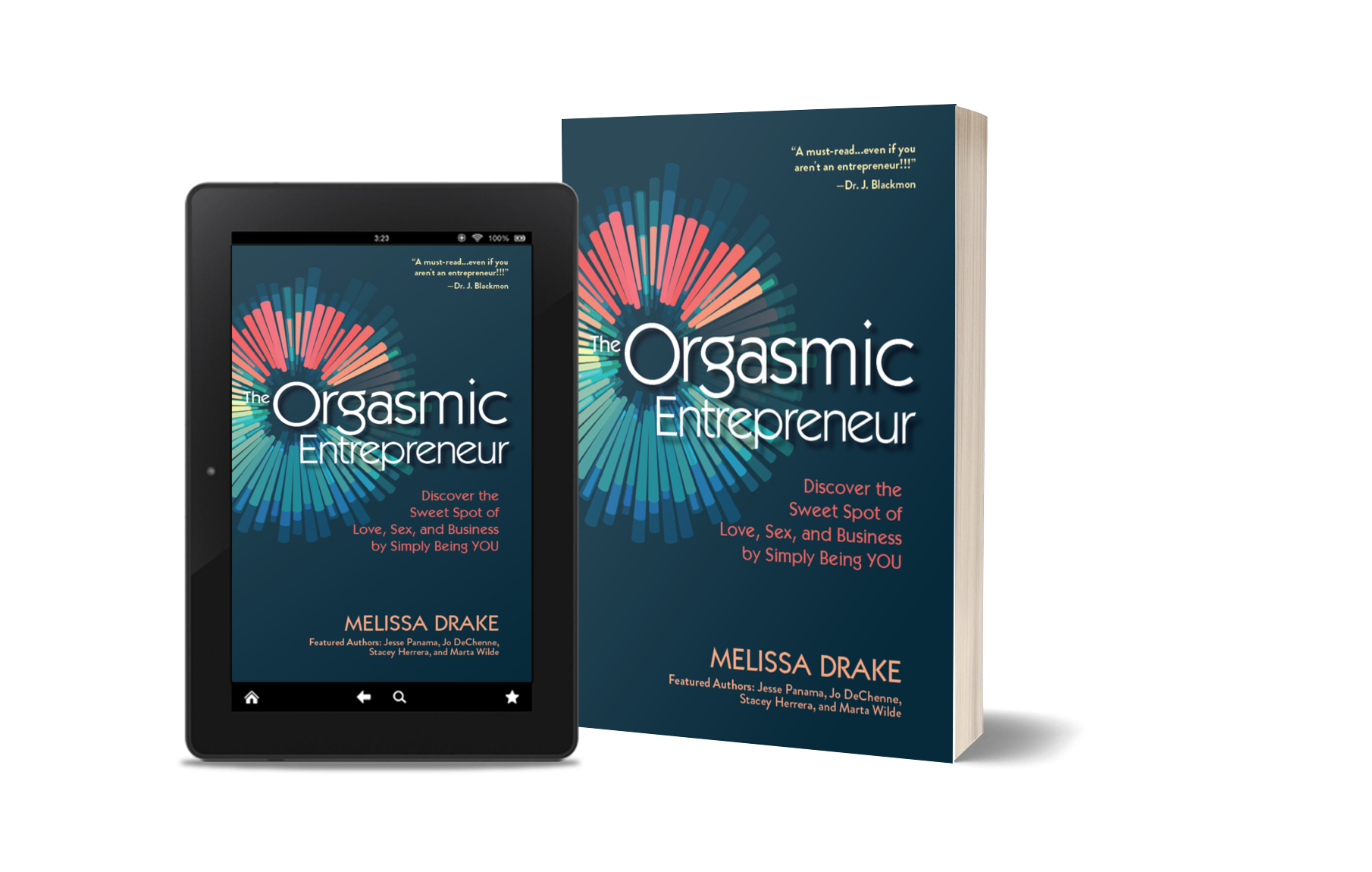 FOR IMMEDIATE RELEASE
Discover the Sweet Spot of Love, Sex, and Business in The Orgasmic Entrepreneur – A Provocative Guide to Authenticity and Success
Los Angeles, CA, July 28, 2023 (USANews.com) –
The highly anticipated book,
The Orgasmic Entrepreneur
, is set to revolutionize the way business owners approach their personal and professional lives. Authored by Melissa Drake, this provocative guide explores the correlation between love, sex, and business, empowering readers to embrace their authentic selves and achieve true success.
While the cover is orgasmic, the content is less about having orgasms and more about measuring things that create personal and collective bliss.
The Orgasmic Entrepreneur
delves deeper into relationships that thrive on all levels and business ventures that align with personal values and generate generational wealth.
The book encourages readers to stay true to themselves and be the best version of themselves in all aspects of life, whether it be in business, friendships, or romantic relationships. By doing so, readers will attract soulmate clients, forge deep connections with others, and manifest their biggest goals.
Within the pages of
The Orgasmic Entrepreneur
, readers will discover:
1. Strategies to attract soulmate clients and foster meaningful connections.
2. The power of understanding data as a love language to achieve goals.
3. Techniques to overcome challenges and stay on track during difficult times.
4. The manifesting power of love, sex, and business when one embraces their true self.
The book is filled with powerful examples and descriptive stories that draw parallels between business and intimacy. Additionally, it features commentary and insights from expert authors in various fields, providing readers with a well-rounded perspective.
Melissa Drake and her collaborators offer bold strategies that empower readers to stand in their power, pursue their purpose passionately, and take responsibility for their results. The book also includes curated playlists and hundreds of songs from various genres to enhance the reading experience.
Early reviews of
The Orgasmic Entrepreneur
have been overwhelmingly positive:
"This book goes beyond entrepreneurial advice and touches on our overall well-being. It shows how our mental, physical, emotional, and spiritual health all play a part in how we show up in business, in relationships, and in the world."
– Jenny Vaughn
"This compilation of words, this transparent sharing of feelings, this gentle yet powerful push…I honestly cannot explain how this book made me feel. I had no idea that this book was written for me."
– Rebecca Lane
"A must-read…even if you aren't an entrepreneur!!!"
– Dr. J. Blackmon
"Melissa has a real knack for writing about business, self-growth, personal development, and spirituality. Even though she frequently refers to "woo woo" stuff, it's written so that it feels like she's unearthing natural truths for us. The content is easy to digest and apply. I also liked that she used contributors from such varying backgrounds, from her son to other successful entrepreneurs. The book incorporates lessons from everywhere, and it all tied in very smoothly and nicely."
—Rouchelle Fountain

"Melissa's messages were overwhelmingly therapeutic. Her words and personal experiences, peppered with those of the individuals she collaborated with, were not only timely but so intimately relevant in a way that is truly difficult to put into words." —Jason Bernardo
The Orgasmic Entrepreneur is now available for purchase on
Amazon
. For more information about the book and author, please visit
uncorpedinfluence.com
.
About the Author:
Melissa Drake is a renowned entrepreneur, TEDx speaker, and advocate for authenticity and personal growth. With years of experience in the business world, Melissa brings a unique perspective to the correlation between love, sex, and business. She is dedicated to helping individuals embrace their true selves and achieve success on their own terms.
Media Contact:
Mayra Aceves
Consultant and Publishing Partner
Uncorped Influence
[email protected]
626-620-0922
###