Learn how to increase sales, build lightning fast rapport & spot liars in 7 seconds inside our FREE community!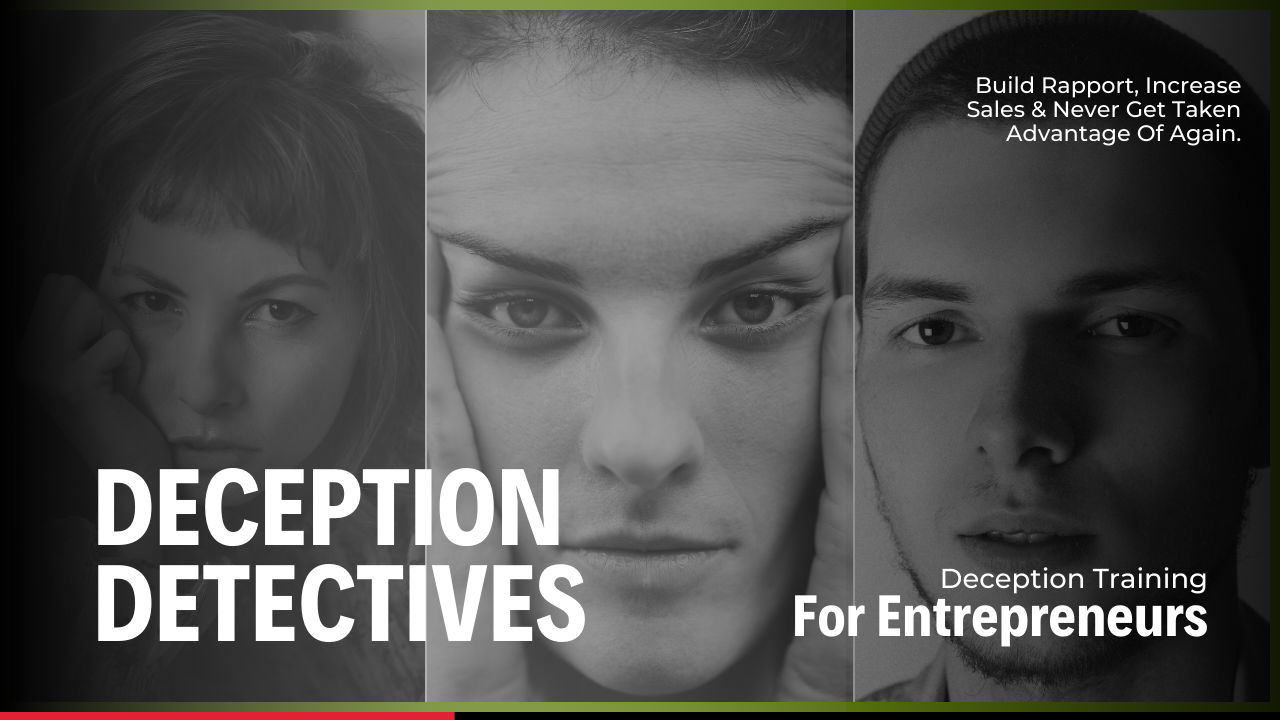 Learn How to Increase Sales, Build Lightning Fast Rapport & Spot Liars in 7 Seconds or Less, Inside Our FREE Community.
Brattleboro, VT, October 7, 2023 (
USANews.com
) – Deception expert, Brandon Stephens, is thrilled to announce the launch of a FREE groundbreaking online community named "Deception Detectives" aimed at empowering entrepreneurs to navigate the art of deception detection & leverage these skills in their business.
In today's highly competitive business landscape, entrepreneurs face numerous challenges when it comes to driving sales and building meaningful connections with potential clients. Recognizing this need, Brandon Stephens has created a unique community bringing the art of deception detection to entrepreneurs around the world.
Deception detection is a widely misunderstood practice, only leveraged by some of the most skilled negotiators & government agents in the world. Deception training covers the "Six Pillars Of Truth" or "SPOT" which is a unique method developed by Stephens for uncovering deception & building rapport.
SPOT covers deception in the six different modes of communication used by humans to convey a message. These pillars include your interaction style, voice, facial expressions, body language, verbal content, and psychophysiology.
Members of "Deception Detectives" will get access to video breakdowns of high-stakes interviews, mini-classes covering SPOT topics & a thriving network of other entrepreneurs mastering these methods.
Stephens is excited about the launch of this community and the positive impact it will have on entrepreneurs worldwide. He believes that by equipping people with the power of these tools around deception detection, they will be able to pull off extraordinary feats in their companies while protecting their relationships & navigating their families.
To join Deception Detectives for FREE and gain access to the wealth of resources available, interested individuals can visit the link below.
How much is the truth worth to you?
Brandon Stephens is a deception expert with multiple growing certifications in the field of behavior analysis. Stephens is the founder of "People Decoded" a consulting & training firm helping entrepreneurs discover the power of deception detection in their businesses. He is currently writing 2 books in the field of human behavior and is open to speaking engagements.
###