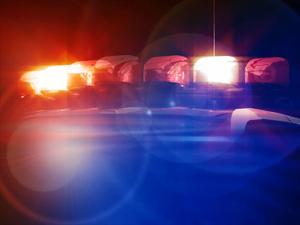 A 48-year-old Lawrenceville man who was reported missing by his wife Monday was found drowned in Lake Lanier later that day, officials said Tuesday.
Hall County Sheriff's Office deputies, along with Georgia Department of Natural Resources personnel, responded to Flowery Branch Park on Monday. At about 6:30 p.m., they found Benjamin Jackson's body approximately 20 feet from the shore in less than 10 feet of water, according to Derreck Booth, spokesman for the sheriff's office.
"(Jackson) told a friend on Sunday evening that he planned to go fishing all night," Booth said. "That was the last known contact anyone had with Jackson."
Jackson's wife called police about 4 p.m. Monday to report that her husband was missing, Booth said. She reportedly told police she had used GPS to find his cellphone in the area of Flowery Branch Park.
After driving to the park to look for her husband, she found her husband's pickup truck off of the railroad tracks between Bell Drive and Mitchell Street, Booth said. His fishing equipment and chair were nearby and close to the shore.
Using sonar imaging equipment, the DNR was able to find Jackson, Booth said.
"The preliminary investigation found no signs of foul play in what appears to be an accidental drowning," he said. "The victim was transported to the medical examiner's office for autopsy."
The case is still under investigation by the Hall County Sheriff's Office Criminal Investigations Division. More information will be released pending the outcome.