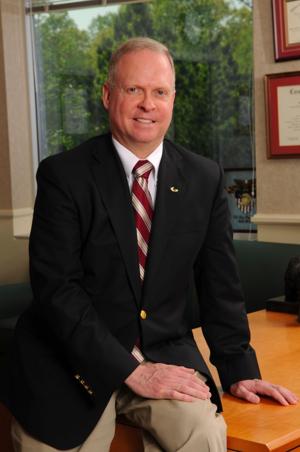 Outgoing Georgia Gwinnett College president Stanley "Stas" Preczewski's impending retirement will be short-lived. On Thursday, Preczewski was introduced as president-elect of Riverside Military Academy, a private college preparatory boarding and day school in Gainesville.
Preczewski announced Sept. 24 during a GGC meeting that he planned to retire from his post as president at the end of the academic year in May after spending the past 12 years at the college, the last four as president.
School officials said Preczewski will officially assume the role of president at Riverside Military Academy this spring. Founded in 1907, Riverside Military Academy is an all-boys school serving more than 500 cadets in grades 7-12. The school incorporates military structure, academic and athletic programs and leadership and character development as part of its educational experience.
"Preczewski is an immensely qualified and proven leader in both the military and the field of education with unparalleled credentials," Riverside Military Academy said in a statement.
Preczewski has a military background with 26 years of service in the United States Army where he achieved the rank of Colonel, two Legion of Merit awards, four Meritorious Service Medals and the Army Commendation Medal, amongst other qualifications.
At the United States Military Academy, he served as the director of the engineering and psychology programs, the associate dean for plans and resources and the vice dean for resources.
Preczewski retired from the Army in 2006, shortly after taking a position as GGC's inaugural vice president for academic and student affairs.
For updates, return to gwinnettdailypost.com.