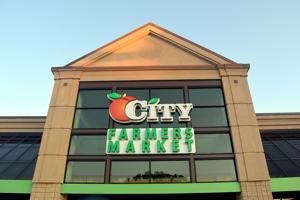 Snellville residents will have a chance to win a Mercedes-Benz automobile during the opening of a new grocery store in the city Friday.
City Farmers Market will hold the grand opening for its new location at 4002 U.S. Highway 78 in Snellville, with a ribbon-cutting set to take place at 1 p.m. The first 200 guests will receive a free gift; other festivities are expected to include face painting, music, food and chances to win prizes such as a 2018 Mercedes-Benz CLA 250.
The Grand opening festivities are expected to continue through the weekend.
The grocery store is opening in a space that was formerly Kroger, which closed last year, in the Mountain View Village Shopping Center at the intersection of U.S. 78 and Bethany Church Road.
City Farmers Market sells traditional grocery items such as meats, produce, seafood, beer and wine, and includes a bakery and a deli. It also sells housewares such as pots, pans, bakeware and appliances.
The chain also has locations in Norcross, Duluth, Marietta, Chamblee and Atlanta. City Farmers Market locations are normally open from 9 a.m. to 10 p.m.