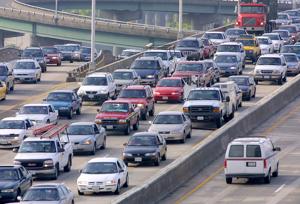 The city of Peachtree Corners announced Wednesday it is partnering with Waze, a mobile navigation app, to alert local motorists of traffic updates, road-construction news and street closures.
The Waze Connected Citizens Program is part of an effort by the city to help reduce vehicle congestion by utilizing a two-way data sharing program of publicly available traffic information.
According to city officials, Peachtree Corners will receive updates on real time issues reported by users as well as traffic information for all roads in the city. In turn, the city will provide Waze with advance warnings of road construction and closures.
"Joining the Connected Citizens Program is an ideal way to take advantage of existing technology to assist our residents and others to avoid traffic jams and travel more efficiently," Peachtree Corners mayor Mike Mason said. "We are excited about this opportunity to partner with Waze."
Peachtree Corners is one of more than 600 partners to joined the Waze Connected Citizens Program.
"Our mission is to decrease traffic and make driving safer and more convenient for everyone on the road," Thais Blumenthal de Moraes, Global Business Development Lead, Connected Citizens Program at Waze, said. "Doing this on a local level in communities like the City of Peachtree Corners is exactly what the Waze Connected Citizens Program is all about."
As part of the program Peachtree Corners can add planned road closures, construction and major event information into the smartphone app to help Waze provide its users with warnings of traffic jams and road hazards along their route.
To learn more about the Waze Connected Citizens Program visit waze.com/ccp.