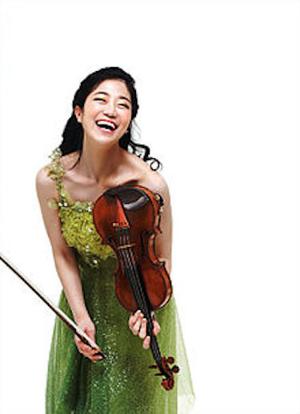 In celebration of 50 years of Korean immigration to the metro Atlanta area, Young-jun Kim, the consulate general of the Republic of Korea and the Korean-American Association of Greater Atlanta have organized the Korean American Friendship Concert.
The concert, scheduled for Thursday from 7 to 9:30 p.m. at the Infinite Energy Arena in Duluth, is the opening ceremony of a variety of cultural events to highlight South Koreans immigrating to Atlanta.
According to Kim, the Korean population in the greater Atlanta area is as large as 120,000, with around half of the population living in Gwinnett County cities such as Duluth and Suwanee.
"In terms of total numbers, places such as Los Angeles and New York are much bigger," Kim said. "But in terms of density, I believe Gwinnett County has one of the highest Korean populations in the United States."
Kim said the Korean population in the past 20 years in Atlanta has increased by more than 90,000 immigrants and continues to increase by an estimated 5,000 people each year because of the opportunities the area provides.
"Before there wasn't a lot of Korean investment in this area," Kim said. "Now we have around 80 Korean companies that employ around 10,000 people."
As part of the concert, Kim has scheduled the Korean American Symphony Orchestra and Chorus, composed of five local orchestras — Atlanta Korean Symphony Orchestra, Gwinnett Symphony Orchestra, KCA Orchestra, Hope Johns Creek Orchestra, Gwinnett Symphony Youth Orchestra and four choruses — Korean American Philharmonic Chorus, Atlanta Hanmaum Women's Choir, Atlanta Ladies Ensemble, Gwinnett Symphony Orchestra Chorus.
"This concert isn't for just the Korean community — we want to celebrate together with the local community," Kim said. "This is a big concert, and we expect more than 3,000 people to be there."
In addition, internationally acclaimed violinist Ji-Hae Park will perform as well as Bigman, the 2017 Asian Beatbox Champion.
Park recently served as honorary ambassador for the 2018 Winter Olympics held in Pyeongchang and is a two-time gold record artist.
The concert is free, and tickets can be picked up in person at the Korean Consulate in Atlanta located at 229 Peachtree Street NE, Suite 2100 or the Korean-American Association of Greater Atlanta, located at 5900 Brook Hollow Parkway in Norcross.
For more information, visit overseas.mofa.go.kr or www.atlantaka.org.