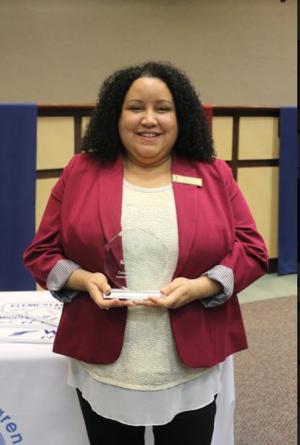 Four Gwinnett County Public Schools counselors and two administrators earned state recognition from the Georgia School Counselor Association, according to Gwinnett County Public Schools.
Five Forks Middle School counselor Laura Ross earned the organization's top honor as GSCA School Counselor of the Year.
The district's 2018 Middle School Counselor of the Year, Ross will represent the state of Georgia for the American School Counselor Association School Counselor of the Year award.
Ross previously was awarded the Emerging Leadership award by the organization in 2017. She is in her 12th year as counselor and fourth year at Five Forks.
Five Forks Middle School principal Christine Douthart said Ross always has the best interests of students at the heart of everything she does.
"She is, without a doubt, a true champion and reminds all of us that our connections with students can make all the difference in the world," Douthart said.
Other GCPS employees to receive recognition include:
GSCA School Counselor of the Year semifinalists
• Sherry Ferguson of Ferguson Elementary School; and
• Bobby Gueh of Lanier High School.
Administrator of the Year Award
• Christine Douthart, principal of Five Forks Middle School.
Writer of the Year Award
• Teshia Dula of Hull Middle School.
Advocate of the Year
• Anthony Smith, former Duluth High School principal who serves as GCPS Associate Superintendent of High Schools.
Lifetime Achievement Award
Dr. Karen Griffith, a retired GCPS school counselor who previously served at Berkeley Lake Elementary School.