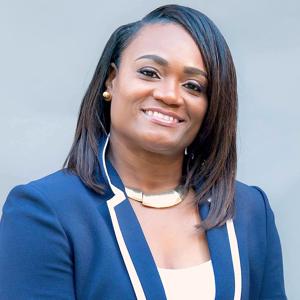 Three Gwinnett County Democrats were among 200 state-level legislative candidates from the party around the country who have picked up endorsements from former President Barack Obama in the last week.
The Democratic Legislative Campaign Committee announced Monday that Obama has endorsed state House District 105 candidate Donna McLeod, Senate District 40 candidate Sally Harrell and Senate District 48 candidate Zahra Karinshak.
"Our incredible array of candidates up and down the ticket, all across the country, make up a movement of citizens who are younger, more diverse, more female than ever before," Obama said in a statement. "They're Americans who aren't just running against something, but for something."
In the case of McLeod, this is the second time Obama has endorsed her candidacy for public office. He also endorsed her 2016 bid for the House District 105 seat against incumbent state Rep. Joyce Chandler, even going so far as recording an audio message urging residents to vote for McLeod.
Obama previously endorsed Democrat Shelly Hutchinson in the open state House District 107 race, where she is facing Republican Janet Mihoci.
Woodall praises passage of FAA reauthorization bill
U.S. Rep. Rob Woodall, R-Ga., said a streamlined certification process included in the the Federal Aviation Administration reauthorization bill passed by the House of Representatives Friday will make it easier for Gwinnett manufacturers to move their products.
The final version of the bill was sent to President Donald Trump after the House passed it. Woodall, who sits on the House Transportation Committee, said the bill funds the FAA through 2023 and clarifies jurisdiction over air ambulance providers.
"Removing excessive federal bureaucracy that stands between our local manufacturers and economic success means a more efficient government and more jobs back home," Woodall said in a statement.
The bill also got some attention in the media for other provisions it contains, however, including reportedly granting the FAA the authority to regulate the width of seats on airplanes and the size of the space between them, according to multiple news outlets.
Bourdeaux among candidates calling for government, elections reform bill
Seventh Congressional District candidate Carolyn Bourdeaux was among the 107 U.S. House candidates who called on the chamber this past week to pass government and election reforms before anything else in 2019.
The group outlined its desire for a reform bill to be at the top of the next Congress' priorities in a letter to House leadership. Grassroots campaign finance reform group End Citizens United coordinated the letter. The group has endorsed Bourdeaux, a Democrat, in the Seventh Congressional District race against Rep. Rob Woodall, R-Ga.
"Without these reforms, we will be unable to truly regain the public's trust or tackle the challenges of our day, like the costs of health care and prescription drugs, the opioid epidemic, or building an economy that is strong for working families," the candidates said in the letter.
Political Notebook appears in the Sunday edition of the Gwinnett Daily Post.