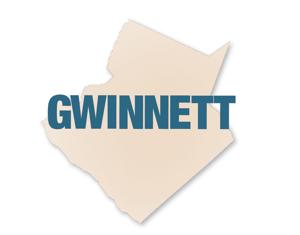 AUBURN
Library to host 'Walking Dead' Day
Drop in to the Auburn Public Library on Saturday for a day of zombie-themed fun.
Walking Dead Day will take place from 10 a.m. to 4 p.m. Saturday at the library, located at 24 5th St. in Auburn.
The event will feature zombie crafts and zombie walks through the downtown area. Patrons dressed as zombies will get a free swag bag of "The Walking Dead" themed merchandise, while supplies last.
"The Walking Dead" is a TV show based on the comic book series of the same name by Robert Kirkman. The show portrays life in the months and years that follow a zombie apocalypse. The show's ninth series premieres tonight on AMC.
BARROW COUNTY
JROTC celebrates 10 years in Barrow schools
The U.S. Army Junior Reserve Officers' Training Corps is celebrating its 10th anniversary in Barrow County Schools at both Apalachee and Winder-Barrow high schools.
Barrow County Schools has trained more than 5,400 cadets in the Army JROTC curriculum over the past decade. Apalachee and Winder-Barrow have also been awarded the Honor Unit of Distinction in both of their external accreditation evaluations.
"This is a very special year for our Cadets as we celebrate the Barrow Brigades 'Decade of Service' to our community," said Lt. Col. Todd Perkins, senior instructor at Winder-Barrow High School. "It was just ten short years ago that Barrow County Schools decided to bring the Army JROTC program and curriculum to our high schools. With an amazing record of achievements, we pause to recognize this Decade of Service to our community. However, the real excitement is with our programs future and potential as we continue to motivate young people to be better citizens."
The JROTC program is supported with two retired Army instructors at each high school. Col. Paul Fortune and Command Sgt. Maj. Maxcine Barnes lead students at Apalachee High School. Perkins and 1st Sgt. Kimberly Glenn train students at Winder-Barrow High School.
JROTC focuses on teaching leadership, teamwork, character education, personal responsibility, a sense of accomplishment and service to the nation.
BERKELEY LAKE
Clay pumpkin class scheduled at rec center
Create a square pumpkin out of clay and listen to the story of Spookley the Square Pumpkin on Oct. 27 at Pinckneyville Park Community Recreation Center.
The event will take place from 2 to 4 p.m. at the rec center, located at 4650 Peachtree Industrial Blvd. in Berkeley Lake. The event is open to children ages 4 and up.
There is a $9 fee to create a pumpkin at the event. Otherwise, the fee is $2.
"The Legend of Spookley the Square Pumpkin" is a children's book written by Joe Troiano. The story was adapted into a computer-animated movie in 2004 and premiered on TV in 2013.
To register for the event online, visit www.gwinnettparks.com and enter code PVP41499.
BRASELTON
Braselton Police earns re-certification
The Braselton Police Department earned its state re-certification through 2021 and was recognized by the state's certification program.
Mark Bender, state certification director, presented the department with a plaque during the September Town Council meeting.
"Only 126 of more than 500 law enforcement agencies in Georgia earn this certification," Bender said. "It's voluntary through the Georgia Association of Chiefs of Police commending professionalism, training and efficiency."
The plaque reads, "The Braselton Police Department has fully demonstrated its commitment to law enforcement excellence by meeting all applicable standards as established in the State of Georgia law enforcement program."
BUFORD
Buford Music Festival returns for 7th year
The 7th annual Buford Music Festival on the Lawn will return to the Buford Community Center on Oct. 20.
The festival will feature LOCASH and Michael Ray with The Cadillac Three and special guest The Daniel Lee Band. Admission is free, and gates open at 4:30 p.m. Performances begin at 6 p.m.
Concessions will be available at the event, but outside food and drink is not permitted.
The event is sponsored by 94.9 The Bull and presented by the city of Buford and the Buford Community Center.
For more information, visit www.bufordcommunitycenter.com/event/buford-music-festival.
DACULA
Hamilton Mill plans craft for Teen Read Week
Celebrate Teen Read Week on Tuesday at the Hamilton Mill Library.
This year's Teen Read Week theme is "Written in the Stars." At 5:30 p.m. Tuesday, teens can visit the library to create a watercolor zodiac craft.
Teen Read Week is a national adolescent literacy initiative created by the Young Adult Library Services Association. Its purpose is to encourage teens to be regular readers and library users.
The Hamilton Mill branch of the Gwinnett County Public Library is located at 3690 Braselton Highway in Dacula.
DULUTH
Student projects featured at Fall Art Walk
Students from the Duluth cluster schools will showcase their project-based learning projects from 6 to 8 p.m. Friday on the Duluth Town Green.
The projects incorporate science, technology, engineering, art and mathematics and involve real-world application of learning and investigations.
Additionally, live artist demonstrations from the Duluth Fine Arts League will take place in Parsons Alley.
The Duluth Fine Arts League is a nonprofit organization that encourages individual and corporate participation in the performing, musical, literary and visual arts.
For more information, visit www.duluthga.net.
GRAYSON
Students learn how to blog at library event
Students in middle and high school are invited to a blogging workshop on Thursday at the Grayson Library.
Blogging for Fun will take place at 5:30 p.m. and teach the basics of creating a blog. A blog is a discussion or informational website that often consists of diary-style text entries, or posts.
The Grayson branch of the Gwinnett County Public Library is located at 700 Grayson Parkway.
LAWRENCEVILLE
Gas Department earns national safety award
The City of Lawrenceville Gas Department has received the American Public Gas Association's Safety Award for 2018.
This Safety Award is presented to a select group of natural gas providers who have maintained the highest performance standards and safety records for their respective categories. Standards are based on a calculation of man-hours worked and hours lost to injury. This marks Lawrenceville's fourth consecutive year for receiving this prestigious national recognition.
"To be the recipient of this award for the fourth consecutive year shows a consistent focus on safety, reliability and performance," City Manager Chuck Warbington said. "A strong emphasis on safety keeps our gas professionals in the field, providing the quality service that our taxpayers and utility customers deserve and we applaud their efforts!"
LILBURN
Greenway boardwalk ribbon cutting planned
Construction is complete on the new PermaTrak concrete boardwalk located on Camp Creek Greenway Trail in Lilburn.
Construction began on April 30 and was completed in less than four months, ahead of schedule and under budget. The trail reopened Aug. 11, and the official ribbon cutting for the reopening will take place at 6 p.m. Monday at the start of the boardwalk, near Velva Court.
The 958-foot boardwalk is the longest PermaTrak project in the country that is supported on the helical pier foundation system, which consists of steel piles screwed into the soil to a specified torque.
"The public can enjoy running, walking, and cycling on this new boardwalk for the next 50 years," Lilburn Planning and Development Director Doug Stacks said.
The project was funded through the special purpose local option sales tax, the 1 percent sales tax approved by voters. Gwinnett County contributed $509,228 to the total cost.
LOGANVILLE
Concerts planned during AutumnFest
Groove Brittania will be among the live entertainment provided during the city of Loganville's AutumnFest on Oct. 20.
The British invasion group will offer songs from The Beatles, Rolling Stones, Kinks, Pink Floyd, Dusty Springfield, Led Zeppelin and more. The group will perform from 1 to 3 p.m. on the main stage on the Town Green.
Another concert is scheduled after the fall festival shuts down. The Journey cover band Departure will perform at 6 p.m. Oct. 20 on the Loganville Town Green.
NORCROSS
Norcross participating in Biketober challenge
Celebrate Atlanta's Bike Challenge Biketober with a ride Saturday from Norcross to Pinnacle Park and back.
The event will take place from 10 a.m. to noon Saturday. Participants should meet at Discovery Garden Park, located at 219 Lawrenceville St. N.W.
Biketober is month-long team challenge presented by Georgia Commute Options. The free competition encourages friends and colleagues to experience the benefits of riding a bike.
For more information about Biketober, visit www.lovetoride.net/atlanta.
PEACHTREE CORNERS
Peachtree Corners to launch new waste hauler
Peachtree Corners will transition to a new solid waste and recycling collection provider, Waste Management, in January.
Waste Management will provide the city automated cart services for household garbage and recycling collection, according to the city's website.
Each resident will receive two new carts — one for waste and one for recycling. Cart deliveries will begin in mid-December.
The green cart with a yellow lid will be for single-stream recycling items, and the green cart with the green lid will be for household waste. Residents can elect to dispose of bulk items for $25 per item and yard waste for a $6.25 monthly subscription fee.
As announced in May, residents will see an increase of $3.38, which will amount to a new cost of $14.88 per month for standard service. Residents will be billed annually on their property tax bills.
For more information, visit www.peachtreecornersga.gov.
SNELLVILLE
Crafters meet Monday for Tiny Stitches
If you sew, quilt, knit or crochet, join your fellow crafters to make garments and bedding for disadvantaged newborns in northeast Georgia.
The Tiny Stitches workshop will take place from 11 a.m. to 1 p.m. Monday in Room H2U, South Campus, Eastside Hospital, located at 2160 Fountain Drive in Snellville.
Tiny Stitches is a volunteer group that provides blankets, layettes and other hand-made baby bedding families in need with newborn babies. All materials, patterns and instructions will be provided. Crafters can stop by at any time during the workshop.
For more information about the Snellville workshop, call Karen Fulford at 770-638-4682 or email [email protected]. For more information about Tiny Stitches, visit www.tinystitches.org.
SUGAR HILL
Sugar Rush festival planned for Oct. 20
The city of Sugar Hill's annual Sugar Rush festival will take place from 10 a.m. to 5 p.m. Oct. 20 in downtown Sugar Hill.
The event will feature a juried art show, entertainment, arts and crafts, vendors, food trucks and more.
For more information about the fall festival, visit cityofsugarhill.com.
SUWANEE
Suwanee Jazz Fest scheduled for Saturday
The Suwanee Jazz Fest will bring solo and group jazz artists on Saturday together for an evening of sounds, tastes, and experiences under the stars.
Local eateries, food trucks, and vendors will be jazzing things up with food, drinks and cocktails to-go that add to the atmosphere.
The event will take place from 6 to 10 p.m. Saturday at Town Center Park, located at the corner of Lawrenceville-Suwanee Road and Buford Highway. Admission is free, but VIP tables can be registered for $300.
For more information, visit www.ngaa4arts.com/suwanee-jazz-fest.