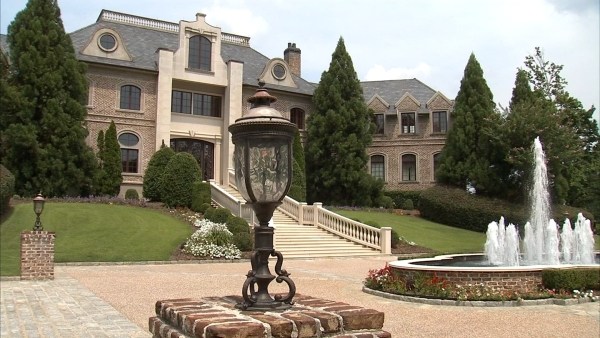 (Source: WGCL)
ATLANTA (CBS46) -

CBS46 got an exclusive look at The opulent Buckhead mansion once owned by movie mogul Tyler Perry.
The home, which is currently owned by evangelist David Turner, is now back on the market for $25 million.
It's the highest priced listing in the state.
"I think even at the record, it's going to be a bargain for somebody," says Turner. "You know sometimes you go to a house and one room is spectacular, but there's not a room in this place that hasn't been fully thought out with the finest details."
The mansion and guest house combined is about 42,000 square feet and sits on 17 acres on the Chattahoochee River.
"When Tyler built this, he was very involved in the design, the development. In fact, he did most of the decorating and he has an amazing talent," says Turner." It was stunning! Every room is unique and different, the best of the best of everything."
Turner says he is selling the house because his ministry is moving.  He bought the property fulling furnished and is selling it that way.
Copyright 2018 WGCL-TV (Meredith Corporation). All rights reserved.