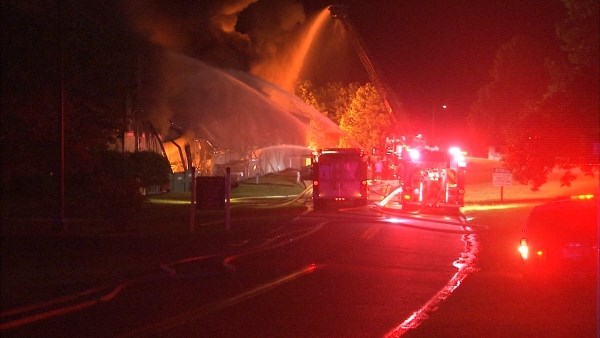 CARROLLTON, GA (CBS46) -

Crews are still putting out hot spots from a massive fire at a warehouse in Carrollton on Thursday.
The fire started around 9 p.m. at Superior Recreational Products on Columbia Drive. The company manufactures playground equipment.
No injuries were sustained.
Tim Grizzard, city manager of Carrollton, praised the fire department's quick response.
"Our city of Carrollton's fire department, was excellent out here on the scene. (They) responded quickly, but as you can tell the whole building is engulfed and it doesn't look good for the entire building."
Carrollton Police say Old Bremen Road is closed to Adamson Industrial Boulevard until at least 6 a.m.
The cause of the fire is unknown.
Stay with CBS46 News for updates.
Copyright 2018 WGCL-TV (Meredith Corporation). All rights reserved.