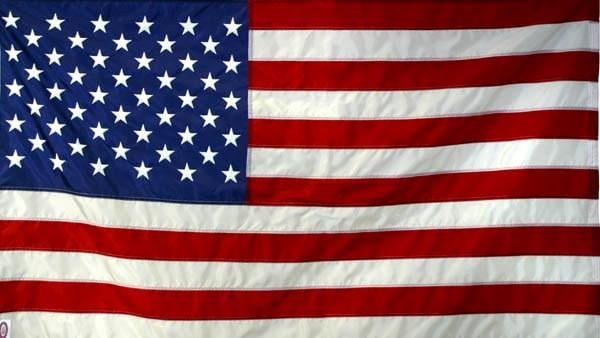 On July 4 America will be celebrating 242 years, and with it comes several celebrations, fireworks, parades, food and more across metro Atlanta!
DeKalb County
Stone Mountain Park—Fantastic Fourth Celebration takes place from July 1-7 with daily music, water and laser shows and nightly fireworks. The park is open daily from 10:30 a.m. to 8 p.m., the lasershow and fireworks is at 9:30 p.m.
Downtown Decatur Pied Piper Parade—parade lineup is at 5:30 p.m. at the First Baptist Church, Concert on the Square starts at 7 p.m. in the Community Band Stand and fireworks begin at 9 p.m. First Baptist Church is located at 308 Clairemont Avenue, Decatur.
Chamblee Bike ride to Keswick Park—A fun-filled day of family activities, food and live music will take place from 5 to 10 p.m. at 3496 Keswick Drive, Chamblee. In the event there is rain, a later date will be scheduled for fireworks.   
Avondale Estates Parade from DeKalb School of the Arts—The parade will begin at 10 a.m at the intersection of Clarendon Avenue and South Avondale Road. Fireworks will take place at dusk at Lake Avondale
Dunwoody Two-mile parade—Spectators can setup chairs along Mount Vernon Road and Dunwoody Village to watch floats, marching bands and local celebrities participate in a 4th of July parade.
Legacy Garden Park Concert—An Old School Bash will feature artists such as ConFunkShun, CeCe Pinston, Planet All Starz and more. Tickets range from $35-400. The park is located at 5616 Memorial Drive, Stone Mountain.
Cobb County
Acworth—Attendees can enjoy live music and fireworks at Cauble Park from 5:30 p.m. to 10. Admission is free!
Kennesaw's Salute to America—on July 3, live music, family activities and food vendors. Event runs from 6 p.m. to 10.
Marietta's Fourth in the Park—Parade and festival activities. More than 40 floats and 2,000 participants. Parade begins at 10 a.m. at Roswell Street Baptist Church
Six Flags Over Georgia: Coca-Cola July 4th Fest—From June 30 to July 4 the park will feature nightly fireworks and exclusive ride times.
Barbecue and Bluegrass—Smokerise Bluegrass Band will provide tunes as attendees will chow down on barbecue and desserts from Mill Kitchen Restaurant and Bar. Takes place from 11 a.m. to 4 p.m at Barrington Hall 535 Barrington Drive, Roswell.
Fulton County
Gwinnett County
Stripers Baseball Game—Stripers versus the Norfolk Tides. Games beings at 7:05 p.m., tickets range from $9-20. Coolray Field 2500 Buford Drive, Lawrenceville.
Alpharetta 4th of July Fireworks—From 6-9:30 p.m. live band, children activities and fireworks. Held at Alpharetta Community Center Lawn 1825 Old Milton Parkway, Alpharetta.
Tips to Stay Safe While Enjoying 4th of July Festivities 
Always have adult supervision
Always follow instructions on packaging
Keep a bucket of water nearby if lighting fireworks
Don't try relighting fireworks that malfunction, instead soak them with water and dispose of them
Do not ignite fireworks in a container
Always wear protective eyewear
Store fireworks in a cool, dry place away from children and pets
Never give fireworks to small children
Keep in mind:
Fireworks can be used on July 3 and 4 from 10 a.m. through 11:59 p.m. in Fulton County. Fireworks cannot be used within 100 yards of nuclear power facilities, gas stations, or facilities that refine, process or blends gasoline, nor can they be used within 100 yards of a hospital, nursing home and prisons.
You must be at least 18 to purchase fireworks and at least 16 to utilize fireworks.
Keeping your pets calm and safe during festivities:
Pet owners are encouraged to remain indoors and if possible stay away from locations where fireworks will be exploded
Speak with your veterinarian about medication
Try comforting your pet by staying close and calmly soothing and reassuring your pet.
Try pressure wraps or vests, which are designed to "cuddle" your pet.
Prevent escapes if your pet becomes frantic
Try distracting your pet with a fun activity 
Signs your pet is anxious: Trembling, shaking, hiding, seeking comfort, destruction, urination and salivation.
Copyright 2018 WGCL-TV (Meredith Corporation). All rights reserved.