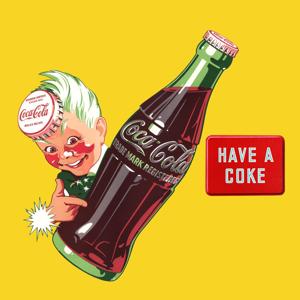 Locals and out-of-towners looking to quench their thirst this summer can do so at the World of Coca-Cola's new exhibit: The Story of Sprite Boy.
On display through next spring, The Story of Sprite Boy tells the history of the often-forgotten, elfin ambassador of Coca-Cola.
Originally introduced in the 1940s, the pixie-like character comes to life in the exhibit through a fun photo-op experience, original oil paintings, print ads, artifacts and photos from around the world.
Sprite Boy, illustrated by Coca-Cola Santa Claus artist Haddon Sundblom, represented the brand for nearly two decades, spreading the word that both Coke and Coca-Cola were acceptable names for the product.
Interestingly, Sprite Boy has nothing to do with the popular lemon-lime flavored soft drink and was retired from advertising several years before Sprite was introduced as a beverage.
"World of Coca-Cola is all about delighting fans with an inside look at — and unique interactions with — the brands they love," said Russell Jacobs, general manager of retail and attractions for The Coca-Cola Company. "Bringing artifacts from the Coca-Cola Archives together with modern technology, our latest exhibit showcases the once-popular Sprite Boy and reintroduces him to our fans of today."
After touring the new exhibit, visitors can head over to the Taste It! Beverage Lounge to sample not only Coke but more than 100 drinks — from soda to juice to teas to flavored water and more.
Options include popular fountain drinks from around the world and recently released, limited-time beverages at the sampling bar.
To make the trip a little cheaper, the Atlanta CityPASS allows people to visit five top Atlanta attractions — including World of Coca-Cola — over a nine-day period.
Adult tickets cost $76, helping visitors save 40 percent on admission. CityPASS tickets can be purchased at World of Coca-Cola ticket windows or online at worldofcoca-cola.com.
For more information, visit worldofcoca-cola.com.