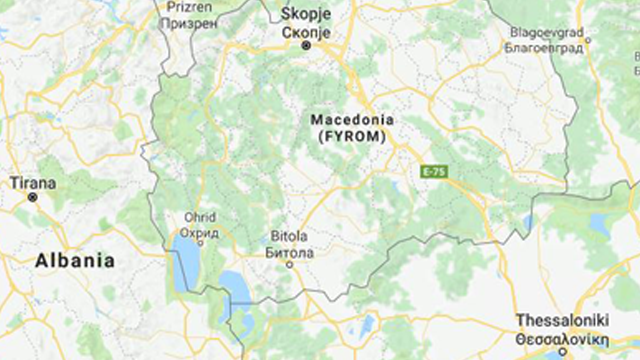 (Meredith/CNN) — If you're planning to travel to Macedonia to see its beautiful scenery and historic destinations, it might be good to check the exact name of the country before you leave.
That is because the Balkan nation will be holding a referendum later this year to officially change its name to the Northern Republic of Macedonia. The move is part of a plan to resolve longstanding tensions between the country and its neighbor to the south, Greece.
The issue goes back a couple of decades, and here's how it got started:
When Macedonia peacefully gained independence from Yugoslavia in 1991, Greece balked at the name, saying it implied territorial ambitions toward Greece.
As it happens, Greece also has a region called Macedonia. It's in the northern, mountainous part of the country and includes Greece's second-largest city, Thessaloniki, and ancient Philippi, a UNESCO World Heritage Site.
The United Nations has been calling it the Former Yugoslav Republic of Macedonia. (You'll see the acronym FYROM on Google maps). In addition to causing confusion, the similar names have been a stumbling block for the nation of Macedonia to join the European Union because of Greece's objections.
Zoran Zaev, the prime minister of Macedonia, and Alexis Tsipras, the prime minister of Greece, both agreed to the deal on Monday.
On Twitter, Zaev said the deal preserved the Macedonian ethnic and cultural identity. Both its language and people would continue to be known as Macedonian, he said.
Tsipras tweeted: "It is finally ending a conflict that undermined stability in our region and opens a window in the future. A window of solidarity, friendship and cooperation, prosperity and co-development among our peoples."
This is hardly the first country to go through with a name change:
In 1989, Burma changed its name in English to Myanmar. For good measure, the capital of Rangoon was changed to Yangon.
In 1997, Zaire became Democratic Republic of the Congo, or DRC, despite having a next-door neighbor named Republic of the Congo. It gets even more confusing: The name Zaire had only been around since 1971. Before that, the name was the Republic of Congo. Yep, the same name that now goes to its neighbor on the north bank of the Congo River.
In 2016, the Czech Republic tried to make the switch to Czechia, although it hasn't exactly caught fire. CNN still uses Czech Republic in its news reports.
The-CNN-Wire™ & © 2018 Cable News Network, Inc., a Time Warner Company. All rights reserved.