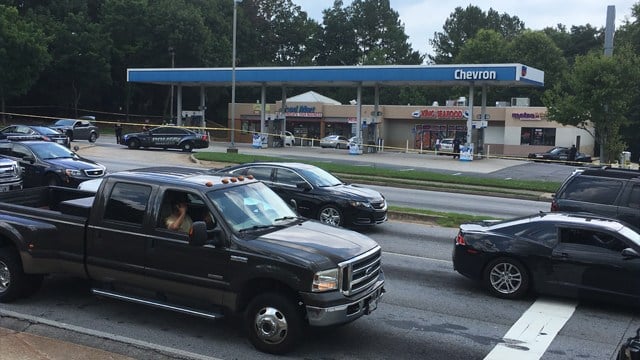 Source: WGCL
DEKALB COUNTY, GA (CBS46) -

DeKalb Police are investigating the death of one man during a shootout in DeKalb County.
Authorities say two men were shot at a food mart. According to the investigation, two men were shooting at one another across the street outside of two gas stations. An innocent man was caught in the crossfire and was killed.
One shooter was injured and he is in custody. They are still looking for the other shooter.
Copyright 2018 WGCL-TV (Meredith Corporation). All rights reserved.