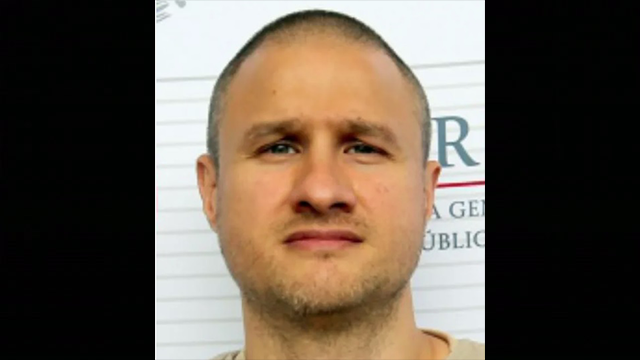 Source: Mexican Federal Police
ATLANTA (CBS46) -

A member of the notorious Beltran-Layva cocaine cartel is expected to be sentenced Monday, on charges of importing huge shipments of drugs to the U.S. and laundering the money back to Mexico. 
Edgar Valdez-Villarreal, a.k.a. "La Barbie," was arrested in Mexico back in 2010 for crimes committed in Atlanta between 2004 and 2006.  It's taken years to get him out of Mexico. 
Villarreal and his partner Carlos Montemayor Gonzalez are accused of running a cartel and using Atlanta as their distribution hub.
"Valdez and Montemayor are charged with leading the efforts for a top Mexican cocaine cartel with sending drugs into the United States while funneling millions of dollars in cash back into Mexico," said former U.S. Attorney John Horn in 2015.  "Given Atlanta's status as a distribution hub for the Mexican cartels, this case demonstrates our commitment to work internationally and include the cartels' leadership in our cases." 
Prosecutors are asking a judge to send Villarreal to prison for 55 years.
Copyright 2018 WGCL-TV (Meredith Corporation). All rights reserved.