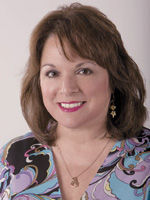 "Theater breaks down barriers and brings people together in a way nothing else can," Red Phoenix Artistic Director Eric Bragg said. "It takes so many people with such varied skill sets, that anyone can find a role in theater."
Students at Providence Christian Academy, as well as other young artists elsewhere, have the opportunity to work with The Red Phoenix Theatre Company, honing their skills in all types of theater art forms. (Red Phoenix is an arts organization independent of any one school.)
Eric Bragg and his wife, Anna, who both own Red Phoenix, were offered full-time positions at Providence in 2016 after accruing many awards and recognition in the Georgia theater world. This gave them a crossover program.
"We have been blessed to work at this school," Bragg said. "There is something about the culture of that group of students that just draws people in. It isn't something that can be implemented in a place. It just is part of the natural mindset within that community."
"Mary Poppins" was the big musical at Providence in 2017 with over 40 students in the cast.
"We have athletes, band and chorus kids, visual artists, STEM students, etc.," Bragg said. "The program at Providence has really grown over the past few years."
For these summer productions, there are 35 to 40 students in each cast from different schools, not just Providence. These numbers can be attributed to several factors.
"The interest in musical theater has particularly exploded in our state," Bragg said. "Programs like the Georgia High School Musical Theatre Awards (Shulers) Thescon, State One Act, etc. also nurture student interest."
The fruits of their labor can be enjoyed with the upcoming productions of "Aladdin Jr." and "Jekyll and Hyde."
"We want our students to have a diverse experience at Red Phoenix," Bragg said. "'Aladdin Jr.' is, of course, a Disney classic and one of the most beloved stories from the 1990s."
"Aladdin Jr." will be performed at 8 p.m. June 21 and 6 p.m. June 24.
"'Jekyll and Hyde' has been a favorite of mine personally," Bragg said. "It was one of those titles that grabbed me and really pulled me into the world of musical theater. It explores the dual nature of people. Shows like this are important because we get an opportunity to explore this subject matter with students in a safe environment. Why do students relate to these characters, and how can they apply the message of the story to their lives in a positive way?
"It is our duty as educators to have tough conversations with students about real issues. These shows are a foundation for us to build upon."
"Jekyll and Hyde" will be performed at 8 p.m. June 22 and 1 p.m. June 24.
Both productions will be held in the Buford Community Center located at 2200 Buford Highway in Buford.
Holley Calmes is a freelance writer and public relations consultant specializing in the arts. Email her at [email protected].