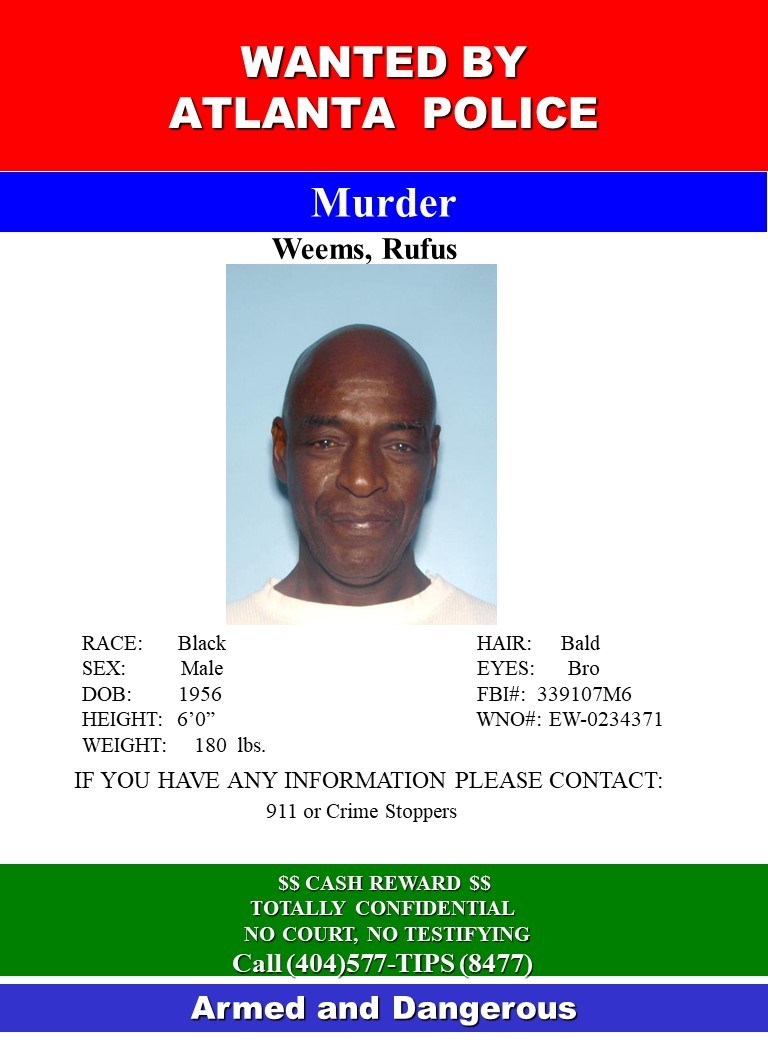 Source: WGCL
ATLANTA (CBS46) -

Investigators have identified the man they believe killed two people June 3, 2018.
Rufus Weems, 62, shot 25 year-old Christopher Welch and 18 year-old Chloe Dowdy following an altercation at a home in the 200 block of Bromack Dr. SE.
Weems is a former convicted felon. CBS46 learned he has been in and out of the Georgia Correctional System since the 1970's.
Anyone with information regarding the location of Weems is asked to contact Crime Stoppers. Information on the case or suspects can be submitted anonymously to the Crime Stoppers Atlanta tip line at 404-577-TIPS (8477) or online at www.crimestoppersatlanta.org. 
Copyright 2018 WGCL-TV (Meredith Corporation). All rights reserved.