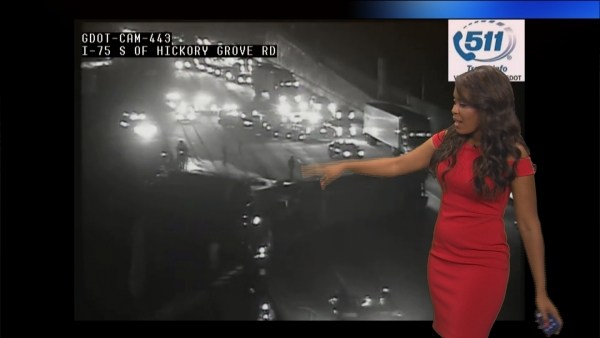 Source: WGCL
COBB COUNTY, GA (CBS46) -

If the morning commute isn't bad enough, it could be much worse if you're traveling on I-75 through northern Cobb County.
That's because a tractor-trailer hauling cattle has overturned on the southbound lanes, closing the roadway and there's reports that cows are roaming around the area.
The crash happened just before 5 a.m. near the intersection with Wade Green Road.
It's unclear what caused the crash or when the roadway will fully reopen.
Police are moving one lane of traffic through the area but a huge backup is reported. GDOT reports the roadway isn't expected to fully reopen until 7 a.m.
Stay with CBS46 News for updates.
Copyright 2018 WGCL-TV (Meredith Corporation). All rights reserved.