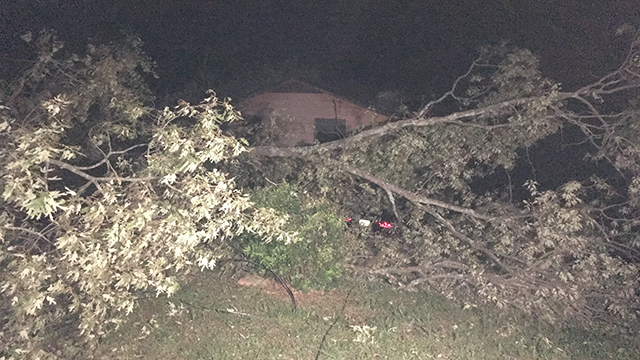 Source: WGCL
ATLANTA (CBS46) -

A disabled woman is okay after after a tree fell onto her home in northwest Atlanta early Tuesday morning.
The tree came tumbling down onto the roof of the home on the 700 block of North Evelyn Place around 2:30 a.m.
The woman, who is confined to a wheelchair, was not injured.
Some of the homes in the neighborhood are without power as a result. It is unclear when their service will be restored.
Stay with CBS46 News for updates.
Copyright 2018 WGCL-TV (Meredith Corporation). All rights reserved.