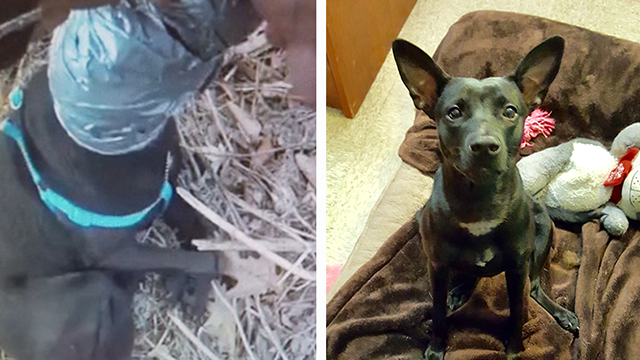 Source: LifeLine Animal Project
ATLANTA (CBS46) -

A seven-month old puppy is recovering after she was found in a wooded area of Fulton County with duct tape wrapped around her eyes, face and neck.
The puppy, renamed Eve, was found on February 25. She was in terrible condition and immediately brought to the LifeLine Animal Project, a non profit organization in Atlanta.
After just a few days, medical personnel at the facility were able to nurse Eve back to great health and the organization says she is "thriving."
No word on who dumped Eve into the wooded area.
If you have any information on the case, you're asked to contact Atlanta Police.
Copyright 2018 WGCL-TV (Meredith Corporation). All rights reserved.