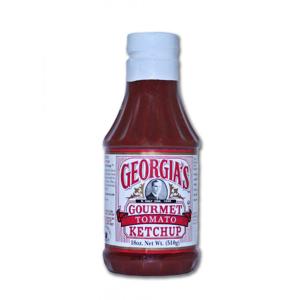 Two Gwinnett County companies produce some of Georgia's best food and drink products, according to the University of Georgia.
The university's College of Agricultural and Environmental Sciences announced Lawrenceville-based Olympus Greek Mountain Teas and Lilburn-based The Sauce Company Inc. made the list of finalists for the 2018 Flavor of Georgia Awards.
Olympus Greek Mountain Teas is a finalist in the Beverages category for its Blueberry Citrus Tea while The Sauce Company Inc. is a finalist in the Condiments and Salsas category for its Georgia Gourmet Tomato Ketchup.
"Georgia is home to some of the best and most creative minds in the food business, and each year the Flavor of Georgia contest helps to showcase that talent," said Sharon P. Kane, contest coordinator and an economist with the College of Agricultural and Environmental Sciences' Center for Agribusiness and Economic Development, in a statement.
The local products are among 33 finalists chosen from a field of 126 products. The final round of judging is expected to take place the week of March 19 Georgia Department of Agriculture's Agriculture Awareness Week celebration in Atlanta.
Winners will be chosen by food brokers, grocery buyers and other experts in the food industry based on their Georgia-related theme, taste, commercial appeal, innovation and marketing potential in a "Shark Tank"-style presentation by the producers.
Products are chosen to as the best in the state in the categories of Barbecue Sauces, Beverages, Condiments and Salsas, Confections, Dairy Products, Honey and Related Products, James and Jellies, Meats and Seafood, Sauces and Seasonings, Snack Foods and Miscellaneous.
"The legacy of excellence and camaraderie that our Flavor of Georgia finalists and winners have achieved continues to be remarkable," Kane said. "It is a competition, but it's also a family. Over the years, contestants have built collaborations and networks that continue to support and enhance food entrepreneurship in Georgia, from the coast to the mountains.
"It's not just great food, it's economic development."