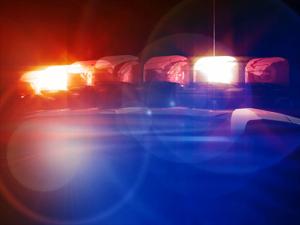 What should have been a simple online ad listing a car for sale turned into a violent altercation after two men showed up at the seller's Lilburn home and robbed her at gunpoint on Valentine's Day.
Around 10 a.m. Feb. 14, Gwinnett police responded to a Bowers Point Drive residence after receiving a 911 call from a man who said his wife was being robbed at gunpoint in their home, a police report said.
There, police found the woman, who told officers "she heard the doorbell ring" and that "two tall black males were at the door and began asking where the car was that was for sale on Craigslist."
"She stated it was not there, but the males barged into the home," the report said. "She stated one of the males pulled out a handgun and pointed it to her head and began asking where the money was. She stated the male then hit her in the face and pushed her down."
The men, the victim told police, then asked if anyone else was home before walking through the house and stealing items.
"She stated they pulled the television from the wall and threw a laptop on the floor," the report said. "They then grabbed the piggy bank from the television stand and threw it to the ground, shattering the bank."
The men allegedly left through the front door after taking the approximately $4,000 in cash from the piggy bank.
The couple's 10-year-old daughter, who was at school when the robbery occurred, was the only one who knew about the piggy bank's money, the victim told police.
Her husband said he had only been contacted by two people about the car, though the family's home address had been listed on the Craigslist ad.
Police said they have little to work with, other than that the suspects were wearing long pants, grey shirts and gloves.