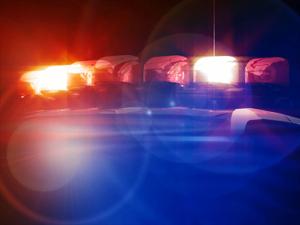 A day after Nikolas Cruz allegedly killed 17 teens and adults at a Parkland, Fla., school, Gwinnett County Public Schools authorities were on alert after receiving reports that a 15-year-old Lanier High School student allegedly brought a handgun to campus.
New details emerged Friday about the Lanier incident, which began when two students approached an administrator at about 9 a.m. Thursday, a school system police report said. The freshman had allegedly shown the gun to his classmates, and they went to the administrator because they were concerned about the situation, according to the report.
"The administrator and officers quickly found the student while in his gym class," the report said. "He admitted to having the handgun in his backpack, which was found to be inside his locker."
Cruz reportedly planned to plead guilty to the charges against him in the Florida shooting case. Given how soon the Lanier event happened after the Parkland shooting, Lanier High School officials' concerns were heightened.
In the Florida case, an AR-15 was used. Gwinnett County Public Schools police said in their report that the gun brought to Lanier was a Ruger .380 caliber LCPII.
"News of a weapon on campus is unsettling for us all, especially in light of the tragic events from (Wednesday) in Florida," Lanier High School Principal Christopher Martin wrote in a letter to parents and guardians on Thursday.
The student, who is not being named because he is a juvenile, was arrested following an administrative investigation and school police interview. He has been charged with possession of a weapon on a school campus.
The student was taken to the Gainesville Regional Youth Detention Center after the arrest and, in addition to facing a criminal charge, he faces disciplinary action from the school system, Martin told parents.
Gwinnett County Schools Director of Community Relations Bernard Watson could not provide specifics of the disciplinary action to the Daily Post, other than referencing the school's normal protocol for situations like this.
"Because of privacy laws, we can't discuss specific disciplinary action taken against a student," Watson said. "What I can tell you (though) is our disciplinary policy calls for an immediate suspension when a student is caught with a gun on campus."
Watson said the county takes school safety seriously and has several measures in place to prepare for emergency situations. One example is the district's use of school resource officers, also known as SROs. These are police officers who are employed by the school system and are assigned to every middle and high school in the county.
"We have 74 officers in all — two at every high school and one at every middle school," Watson said. "In addition to policing school campuses, these officers focus on educating students and staff on safety issues and working with school administrators on school safety plans."
The district also updates its emergency operations plans and procedures annually. Those plans are submitted to the Gwinnett County Office of Emergency Management for review and approval.
The district's emergency response plan is also modeled on the National Incident Management System, which was initially developed by the U.S. Department of Homeland Security.
"(The plans) are the guides to help staff and our public safety partners respond swiftly should a crisis occur," Watson said. "Each year, school administrators review and make any necessary modifications to their school's Emergency Management Plans, and reunification plans are constantly being reviewed."
As part of the planning for emergencies, each school assigns roles and responsibilities for key staff members to handle during an emergency. Reunification plans, Watson said, are also in place to ensure that students who are evacuated to a safe place during an emergency can reunite with their families.
Gwinnett police also hold active shooter training drills at the schools periodically to prepare for a mass shooting, and schools practice for emergencies as well.
"Every school conducts emergency drills throughout the year so that students and staff are aware of the most effective and safe emergency responses," Watson said. "Students take an active role by following rules and reporting those who are not following rules or concerns they have."
Another tool the district uses are security cameras, which all schools have. More than 3,000 have been upgraded or recently replaced at high schools, and security upgrades have already begun at the middle school level.
Emergency-response buttons that are connected to Gwinnett's 911 center and school police headquarters are also installed in all schools, and a visitor management system is in place for all elementary and middle schools. The response buttons provide video feeds of schools to 911 officials and police in case of emergency.
Though the students who reported the gun to administrators on Thursday did so in person, the district has a confidential hotline that students and others can use to report concerns anonymously, Watson said.
Martin told parents the incident at Lanier underscored the importance of reporting safety concerns to administrators.
"As you all know, we have security measures in place at our school," he said. "However, we can never underestimate the role we all — students, parents and teachers — play in keeping our school safe and in contributing to the overall success of our school."
Watson echoed those sentiments and stressed the importance of the community's role in helping keep the schools and county safe.
"We can never underestimate the role students, parents, and teachers play in keeping our school safe and in contributing to the overall success of our schools," he said. "Those who reported information about the situation at Lanier High School allowed our SROs to address the situation quickly and efficiently.
"The student now faces criminal charges for having a weapon on campus and (school) disciplinary action as well."
CNN contributed to this report.