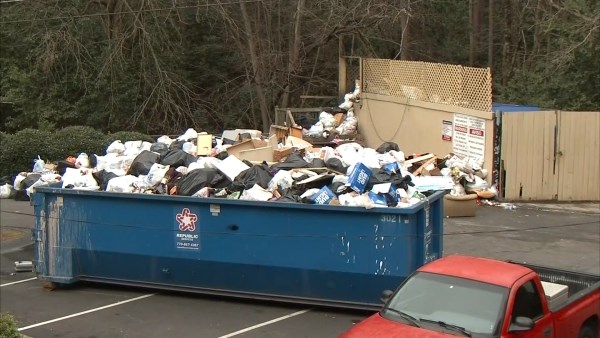 Source: WGCL
DEKALB COUNTY, GA (CBS46) -

There is a nasty problem plaguing the residents of the Heights at Chamblee Apartment Homes in Dekalb County.
"And they treat us like animals," Ortek said. 
For nearly a month, no one has collected the trash causing it to pile up on the property. And it's not a pretty site.
"This is so bad for kids.  We have some possums and they are coming into the apartments," said Ortek. "I was walking into my apartment and it was in front of my door.
"Cats come and open the trash bags so there's trash everywhere on the ground," said resident Alexis Jimenez.
The trash compactor is full and so is this trash container leaving residents with no other option than to talk trash about management.
"We've tried to get information in the office, but they say they don't know when they're going to come to pick up this trash and we're paying for this trash," said Ortek.
So we went to the leasing office in search of an explanation, but they shut the door on us.
Since that didn't work, we contacted DeKalb County officials. They told us the health department and code enforcement are on it and working with the property owner to clean up the mess.
"Somebody needs to do something, really quick because it is smelling bad," Ortek said.
Copyright 2018 WGCL-TV (Meredith Corporation). All rights reserved.