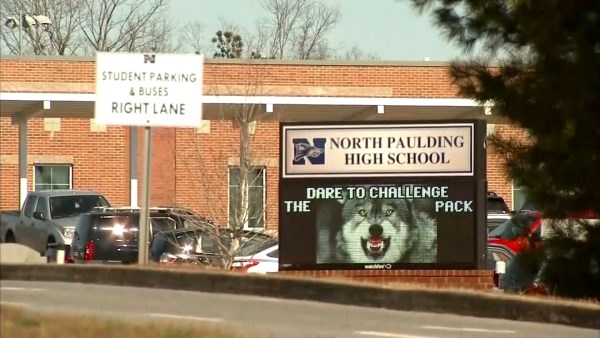 Source: WGCL
PAULDING COUNTY, GA (CBS46) -

Officials in a metro Atlanta school district embroiled in a heated controversy on race relations have voted to bring back a position previously cut from the budget in 2009.
The district has announced they'll bring back the position of director of diversity and engagement, which was cut from the budget during the financial crisis. The district also cut 400 other jobs during that time.
CBS46 asked Paulding County Schools superintendent Dr. Brian Otott exactly what the position entails.
"It's a multi-faceted position, one challenging discussions that students have," answered Otott.
The issue ballooned weeks ago, with a group of high school cheerleaders posting a video online with racial slurs, without apparent punishment. Then, a flood of calls and emails to our newsroom regarding incidents of racial bullying in the district, that parents say has been going on for a while.
One high school student telling us, she has been called the N-word, a Monkey, and another student seeking counseling for the abuse she has received. We've also learned another student had their hair set on fire in a racially-motivated incident.
Arnena Warren is a freshman at North Paulding High School. She tells CBS46 kids at her school are constantly calling her racial slurs.
"It makes me feel like they aren't accepting me for who I am or they are judging me based on my skin color," said Warren. "When I tell the teacher they just tell me to drop it and let it go and they ignore my request to speak to an administrator."
Parents tell CBS46 the racism these students are facing has been going on for years but nothing is ever done about it. 
Cassandra J. Dobbs has been named the new director of diversity and engagement at the school. She's a graduate of West Georgia College and has been a teacher, assistant principal and principal in the Paulding County School district. She's scheduled to start next week.
Copyright 2018 WGCL-TV (Meredith Corporation). All rights reserved.