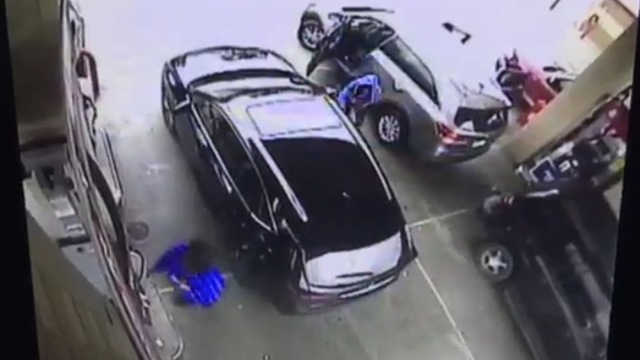 Source: Douglasville PD
DOUGLASVILLE, GA (CBS46) -

The Douglasville Police Department is investigating five recent thefts where suspects steal items out of vehicles while the drivers are pumping gas.
The department posted a video to Facebook showing one of the thefts that happened on February 11. The video shows a woman pumping gas and unbeknownst to her, a thief opens her passenger side door, grabs her purse and then speeds off. It all happened in a matter of seconds.
Officers chased the suspect but were unable to catch them after weather conditions became too hazardous.
Police believe the thefts are related and the suspects may be from Atlanta.
WATCH surveillance video of one of the thefts
If you have any information on any of the thefts, you're asked to contact Douglas Police.
Copyright 2018 WGCL-TV (Meredith Corporation). All rights reserved.