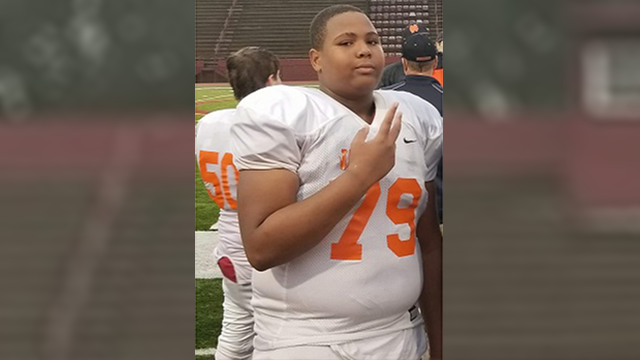 Source: Paulding County Sheriff's Office
PAULDING COUNTY, GA (CBS46) -

The Paulding County Sheriff's office is asking for the community's help in locating a missing teen who hasn't been seen since Monday.
Isaiah Robles, 14, was last seen in the area of Hemlock Court near White Oak Park in Dallas around 5 p.m.
Robles is described as a black male around 5'10" tall and weighing about 280 pounds. He has brown eyes and short black hair. Police are unsure what he was wearing at the time of his disappearance.
If you have any information on his whereabouts, you're asked to contact the Paulding County Sheriff's Office at 770-443-3010.
Copyright 2018 WGCL-TV (Meredith Corporation). All rights reserved.