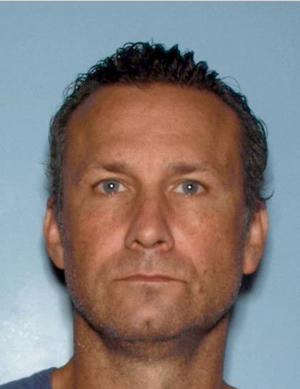 Four local thieves are on the run after being linked to at least six thefts, including vehicle thefts, throughout Gwinnett and DeKalb counties, and Gwinnett police are asking for help locating them.
Christopher McRae, 50, Judith Anderson, 45, Paul King, 37, and Jason King, 36, are wanted for stealing vehicles, trailers, artwork and multiple items from storage buildings ranging from October 2017 to January 2018, according to Cpl. Wilbert Rundles, a spokesman for the Gwinnett County Police Department
The suspects have used stolen rental trucks to transport their stolen items and all four are from the Lawrenceville area, Rundles added.
Anyone with information about the suspects' location is asked to contact Gwinnett detectives at 770-513-5300.
To remain anonymous, tipsters can contact Crime Stoppers at 404-577-TIPS (8477) or visit crimestoppersatlanta.org. Tipsters can receive up to $2,000 for information leading to an arrest and indictment in the case by referencing case numbers:
— 18-000797 Dec. 2017 – Jan. 2018, Artwork
— 18-003974 Jan. 2018, Trailer & Landscape Equip (Storage Building)
— 18-005610 Jan. 2018, Penske Rental Truck
— 18-006857 Jan. 2018, Hyundai Sonata
— 18-007130 Dec. 2017 – Jan. 2018, Household Items (Storage Building)
— 18-008631 Oct. 2017 – Nov. 2017, Trailer