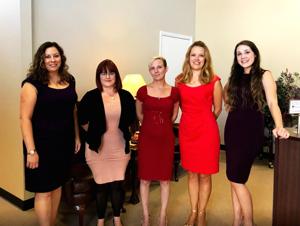 A nationwide insurance company based out of Lawrenceville announced this past week that it has acquired a small firm in its own back yard.
IsuranceHub finalized its acquisition of four-year old Dacula-based Insley Insurance this month, adding that firm's five staff members to its own. Insley co-founders Kristina Insley and Yvonne Sliger will become an associate vice-president and senior account manager, respectively, at InsuranceHub.
Two Insley staff members, Alicia Brown and Robyn Roberts, will serve as account executives and a third staff member, Ashley Hemphill, will become an InsuranceHub customer service representative.
"There are many similarities between the way Insley Insurance and InsuranceHub approach our work," InsuranceHub founder Jim Lloyd said in a statement. "We are both dedicated to helping our clients find top-notch insurance products at the best possible prices. We both endeavor to truly get to know our clients and understand their insurance needs.
"Like us, Insley Insurance team members are thorough and detailed when speaking with their customers so that there are no gaps in their clients' coverage. We're both committed to following the Golden Rule of treating others the way we'd want to be treated."