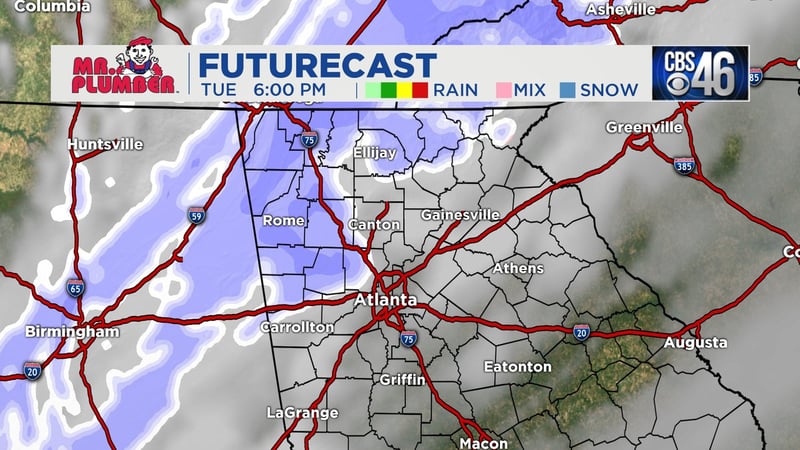 (Source: WGCL)
ATLANTA (CBS46) -

Scattered snow is expected to fall in north Georgia Tuesday, with accumulating snow possible.
Closings
Click here for the latest school closings.
Alerts
A winter weather advisory is in effect for north Georgia — including metro Atlanta — until Wednesday morning. The advisory means there could be enough snow to impact traffic. 
When will it start?
Early Tuesday evening
Scattered snow could start to move into the northwest parts of metro Atlanta as you head home from work, including Cobb, Paulding and Douglas counties, particularly north of I-20 and west of I-75.


 
When will it end?
Any snow that falls is expected to be over when you wake up Wednesday morning. 

How much snow?
Over an inch of snow is possible in the north Georgia mountains Tuesday, while lower amounts are expected as you go further south. A dusting of snow is possible in metro Atlanta
Copyright 2018 WGCL-TV (Meredith Corporation). All rights reserved.